The Wonderful, Horrible Life of Leni Riefenstahl: A Film by Ray Müeller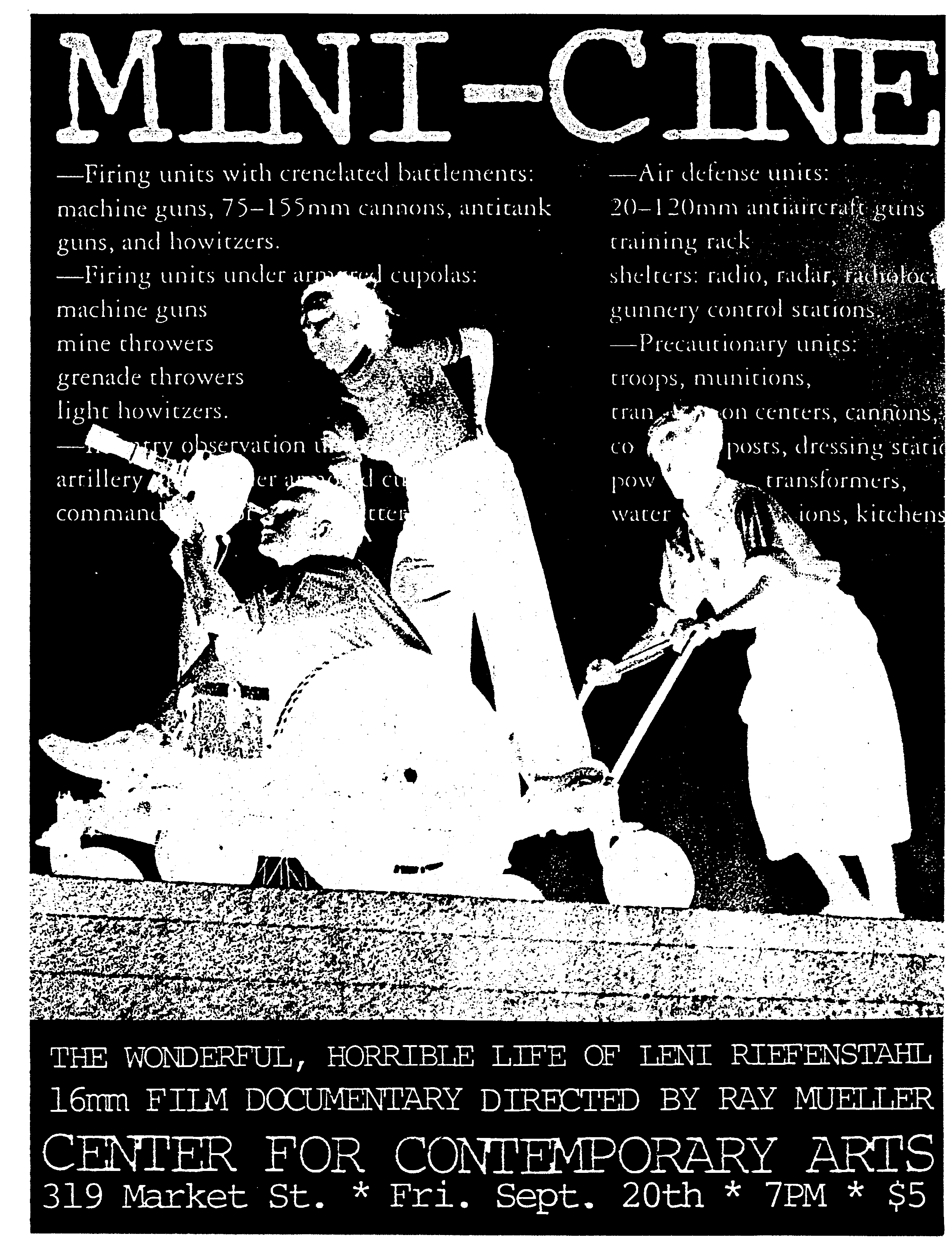 THE WONDERFUL HORRIBLE LIFE OF LENI RIEFENSTAHL is a spellbinding account of the career of the woman best known as Hitler's moviemaker and recently hailed by The New York Times as "one of the supreme artists of cinema and the greatest woman film maker ever."  In this remarkable film, Riefenstahl addresses her past for the first time on camera.  While she never actually joined the Nazi Party, as the creator of the single most effective propaganda film ever made, TRIUMPH OF THE WILL, Leni Riefenstahl has spent much of her life trying to live down her association with the Third Reich.
When confronted by director Ray Müeller with questions about her career, Riefenstahl delivers an eloquent, well rehearsed and always impassioned defense of her relationship to the Party leaders.  Splitting hairs over minute details, she attempts to vindicate her objectionable past.
Feisty and still charismatic, at 91 Leni Riefenstahl revisits the landmarks of her turbulent life - from her beginnings as a dare-devil actress in German "mountain films', to her direction of such stunning narratives as THE BLUE LIGHT (1932) and TIEFLAND (1940's - released 1954), to her infamous, brilliant documentaries TRIUMPH OF THE WILL (1935) and OLYMPIA (1938), to her anthropological photographs of the now extinct Nuba tribes in Africa, to her current passion scuba-diving (at 91!) and shooting films of exotic aquatic life.
THE WONDERFUL HORRIBLE LIFE OF LENI RIEFENSTAHL is a riveting story that leaves the viewer in total awe of its controversial subject.
1993
188 Minutes
Color and B/W
Dir: Ray Müeller
In English and German
with English Subtitles
 
7pm  /  $5
Sept. 20, 1996
Center for Contemporary Arts
319 Market St.