We Are The Future Photo Project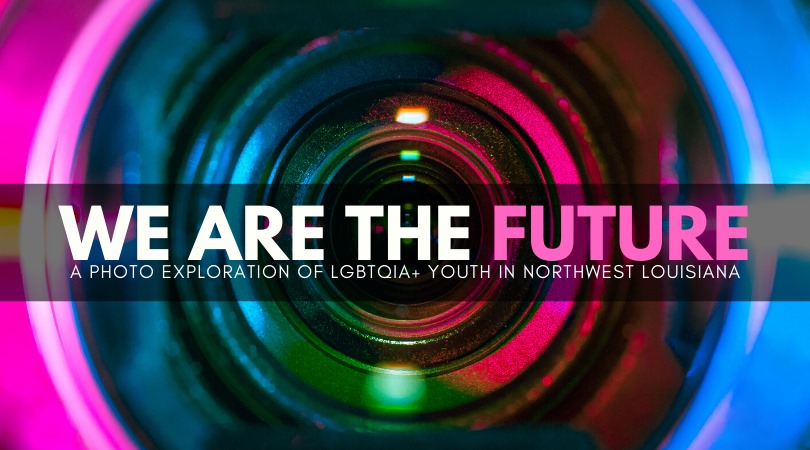 Queerport isn't just an event, it's a MOVEMENT. One of our goals is to establish more spaces and resources for our youth in northwest Louisiana. By teaming up with Rogue Pixie Graphics, we have created a new ongoing photo series for our blog that will showcase our area's LGBTQIA+ youth.

This specific portrait series will capture our youth (ages 25 and under) in a controlled setting at minicine? in downtown Shreveport. There is no need to sign up — this is a drop-in style event. Each person will have their portrait taken and will complete the following questionnaire to be paired with your portrait online at queerport.org:

NAME (chosen or otherwise)
AGE
PRONOUNS
LOCATION
Possibly 1 or 2 questions for your to answer IF you want to.

We will be doing this THREE times over the course of the next three months at different locations. Our session is open from 11 am to 2 pm. Guests are welcome to hang out in the space while we are on site.
minicine? / 846 Texas Avenue / Shreveport / 71101