Underground Films Tour: Bill Daniel & Greta Snider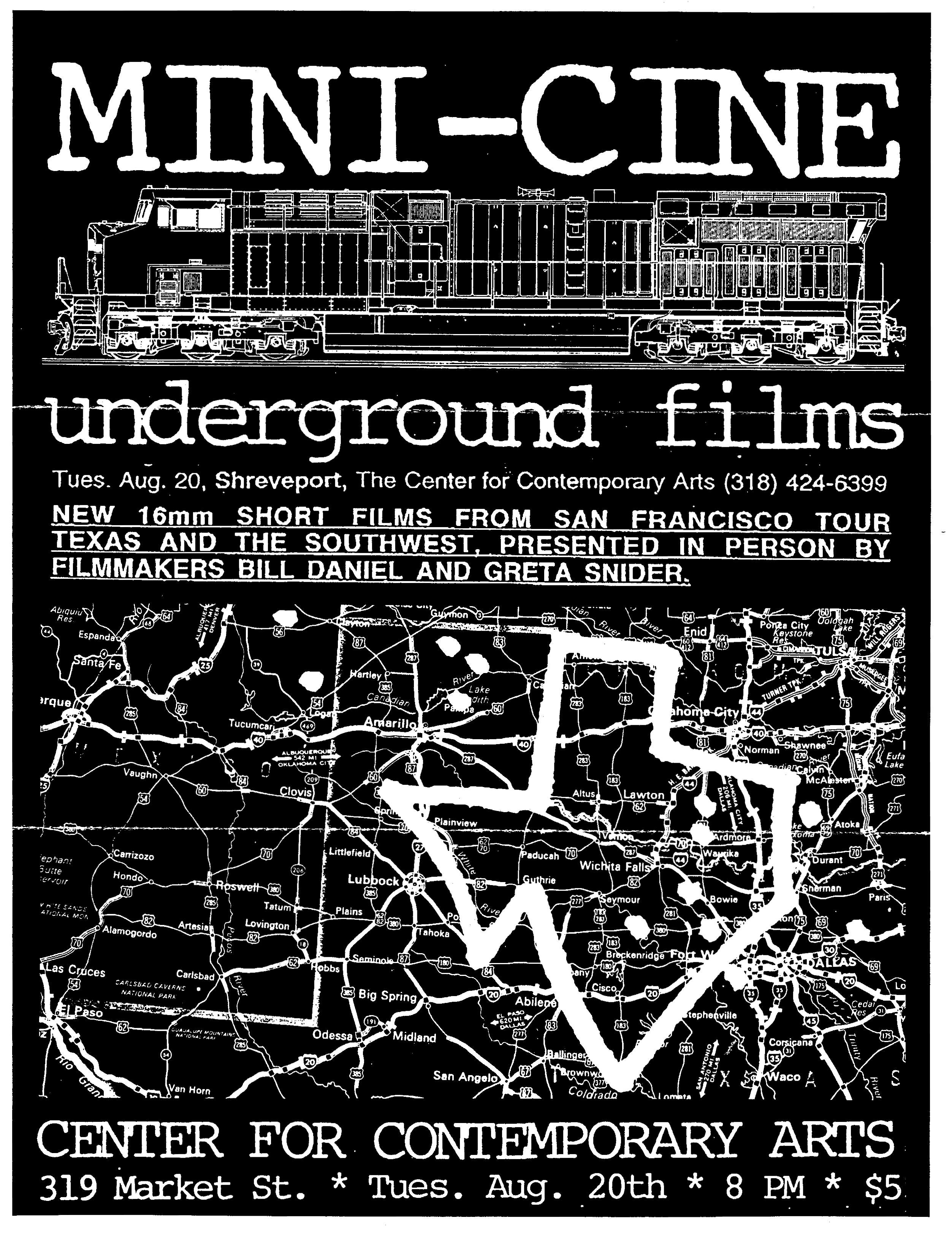 Texas filmmaker Bill Daniel and San Francisco filmmaker Greta Snider have assembled a 90 min. program of artist-made 16mm short experimental films, (mostly from San Francisco), and are taking the reels on the road, barnstorming the Southwest to show these new films to live audiences.
 
Films in this Program:
Texaslovakia  Steve Bade, 5 min, Found footage reveals the memoirs of a place that's lost its memory.
World of Women  Monica Nolan, 8 min, Hilarious preview for a movie that never existed spins a spoof of 50's trailers and lesbian pulp fiction.
Advice to Adventurous Girls  Kim Wood, 9 min, The story of discovering the story of the first woman motorcycle daredevil to operate The Wall of Death.
The History of Texas City  Bill Daniel, 2 min, Experimental infomercial.
Angels?  Aimee Pavy and Tommy!, 15 min, Film adaptation of an actual Chick Publication dramatizes the rise and fall of a Christian rock band.
Hokey Stroke  Bill Daniel, 10 min, A day at the drag races in East Texas with historical footnotes and music by the Hickoids.
Portland  Greta Snider, 12 min, Freight-hopping punks recount a road trip to Portland that goes wrong.
 
8pm  /  $5
August 20, 1996
Center for Contemporary Arts
319 Market St.