The Sweetvittles' Wild & Wooly Animation Tour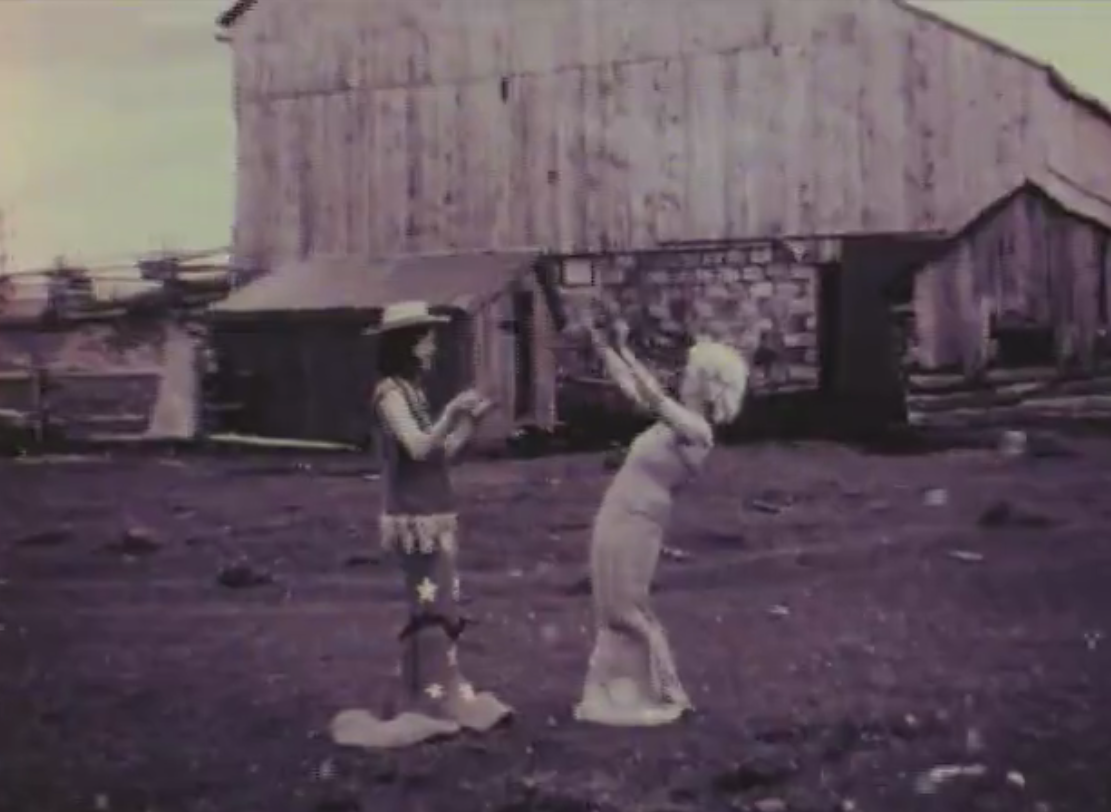 minicine Visiting Filmmaker Series host Trixy Sweetvittles of Austin, TX to screen The Sweetvittles' Wild and Wooley Animation Tour 2001 which features thirteen films by nine independent animators all with an emphasis on experiment and play. The selected filmmakers convey to the audience that the act of making films can be fun whether the subject matter be silly, meloncholic or maniacal. From Stefan Gruber's loopy doodles doing their groovy bopping motions to Amy Lockhart's cut-out pop culture imagery interacting with rough-hewn hamburger machines, the idea that the filmmakers are having fun with their process shines through.
Films in this program will include:
Leashlessness, Stefan Gruber (New Orleans, LA)- when a couple of sniff-happy canines go into sensory overload, it's up to a good samaritan to liberate the four-legged friends from their oppressive leash-holders.
Sylva Lining, Amy Lockhart (Vancouver, BC)
La Mujer Lagartija, Shelly Wattenbarger (Austin, TX)
Mouseholes, Helen Hill (New Orleans, LA)- tells the story of the final days of an old man and his granddaughter's attempt to stop death.
Stark Film, Eric Patrick (Austin, TX)
Xenomycology, Ben Ridgeway (Vista, CA)
Unbearable Being, Collin Barton (New York)
Idiot Sinks, Helder Sun (Los Angeles, CA)
Gloworm, Amy Baker (Hallifax, NS)- based on a surrealist short story by Gisele Prassinos, this painting on glass animation follows the life of Venda and the gloworm which was place in her hair at infancy.  The story explores parential expectations, rebellion, lost love, madness and death while the gloworm explores the landscapes of hair and anatomy.
The Fattest Fish, Dan Coonley (New York, NY)- a humorous yet touching tale about a fish who isn't accepted by his peers, due to his outward appearance.   It's a journey from the left side of the screen to the right, about the cruelty of aquatic living.
Mermaids and Pickles, Trixy Sweetvittles (Austin, TX)- a love song about the slimy denizens of the deep and their tangy friends.
Thought City, Stefan Gruber (New Orleans, LA)- an army of commuters go about their routine.  Occasionally they get consumed, literally, by their own news and wage war against small, not entirely defenseless birds.
Scratch and Crow, Helen Hill (New Orleans, LA)- reveals the secret life cycle of chickens.
The Devil lives in Hollywood, Amy Lockhart (Vancouver, BC)- an animated dissection of our excuses and excesses and it's sad too and funny, so sing along!
Artwork by Eric Dean, John Adam Harrington and Andy Randolph…
Screening @ 711 Milam Street… 8PM… $5 Donation