SUSPEND: A Show of Drawings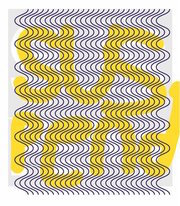 It is only by drawing often, drawing everything, drawing incessantly, that one fine day you discover to your surprise that you have rendered something in its true character.
– Camille Pissarro
Contemporary drawing has certainly moved beyond mere rendering, although Pissaro's idea remains constant: idea that our drawing is the very structure of our perceptions, our physical description of what we see. I am interested in the quality that drawings have to hold our attention intimately, as if it were a living being; suspending us in their inviting glow.
Thus the title. And thus your presence is desired!
SUSPEND is drawing show featuring some of the finest artists in North Louisiana.
Pieces will be of varying forms, styles, materials and sizes.
Curated by: Nick Norwood & Allison West
Additional Info:
This show is partnering with the Spring Maker's Fair (9am-5pm) right across the street on Texas Ave. to provide you the Saturday of you dreams! So many good things in one day, can you believe it?
This is a Daytime event.
Light Refreshments will be provided.
Strictly Alcohol-free environment.
April 30, 2011
846 Texas Ave.
9am until 5pm