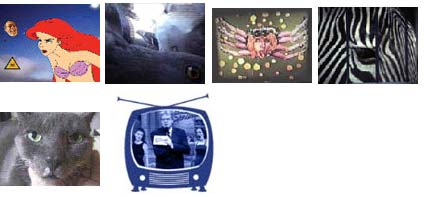 At this years Arts in the Edge, minicine? presents a weekly sampling of its yearlong monthly programming with three distinct and relevant programs of experimental and independent film. Located at 615 Texas Street, minicine? will animate an abandoned storefront with three monitors and the following film and video programs:
March 15 – TRUTH SEEKERS – A series of films that explore the search for understanding, whether of war, hunting or the nature of community. This is a program curated by Ariella Ben-Dov of the MadCat Women's International Film Festival.
March 22 – CINE SHREVEPORT – A series of films from the minicine? archives by Shreveport and regional film and video artists. This program is curated by David Nelson of minicine?
March 29 – ZOO – A series of short film and video from around the world that examines the architecture of power structures on individuals be they based in gender codes, nationality, language, music, technology or a shared film and T.V. culture. This program is curated by Caz McIntee, an artist and curator originally from Scotland, currently based at the CCA in Kitakyushu, Japan.
minicine? supports Arts in the Edge and recommends all attend from 7 to midnight every Saturday evening…. FREE See the above and also attend minicine? regular and sometime simultaneous programs listed below…. For more information contact: minicine@swampland.org