Shreveport: Loosen the Bible Belt W/ Kristen Becker & Jay Bakker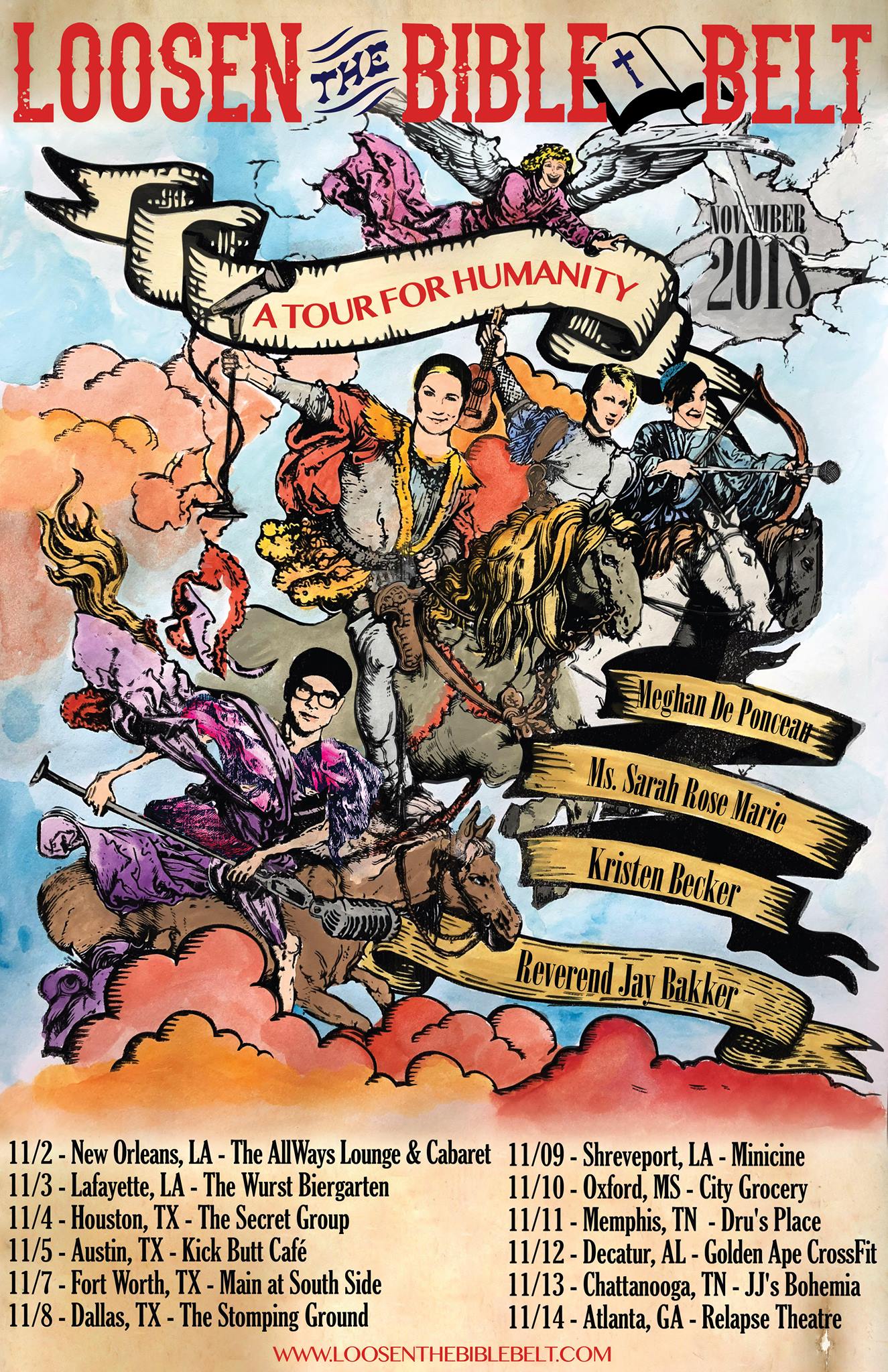 Minicine? Presents:  Loosen The Bible Belt: A Tour for Humanity #4

[Comedy. Music. Open Minded Preaching. Spreading Love]

What is Loosen the Bible Belt?
This show is an effort to spread our "love everyone" message across the south. It features stand up comedy, live music and a little bit of open-minded preaching from Jay Bakker . The event is intended to get people of all walks of life together, to have a great time.

Who is Kristen Becker?
Kristen Becker, the founder of the LLTB tour, founder of the Dykes of Hazard Comedy tour and has been a touring outspoken lesbian comic for over 15 years. A few years ago she started doing dome work on equality in the south (raised in Shreveport). In addition to comedy, She has testified before the Louisiana State Senate.

Who is Jay Bakker?
Jay Bakker is the prodigal son of Jim and Tammy Faye Bakker, who is a minister in his own right. Not just any minister, one that came out in support of LGBT people in 2006. Jay Bakker is a pastor, speaker, author of 3 books and is an LGBTQ rights advocate and fights for equality within the church. In 2012 Jay was honored to received PFLAG's first 'Strait for Equality in Faith Communities' award. Today, he also host a new weekly podcast called 'This is Radio Cast' where he discusses life with guests from all walks of life.

Plus featuring Stand Up from Denver, CO Comedian Meghan DePonceau & Music from NOLA musician SarahRose Marie.