Shop Local: Downtown ArtWalk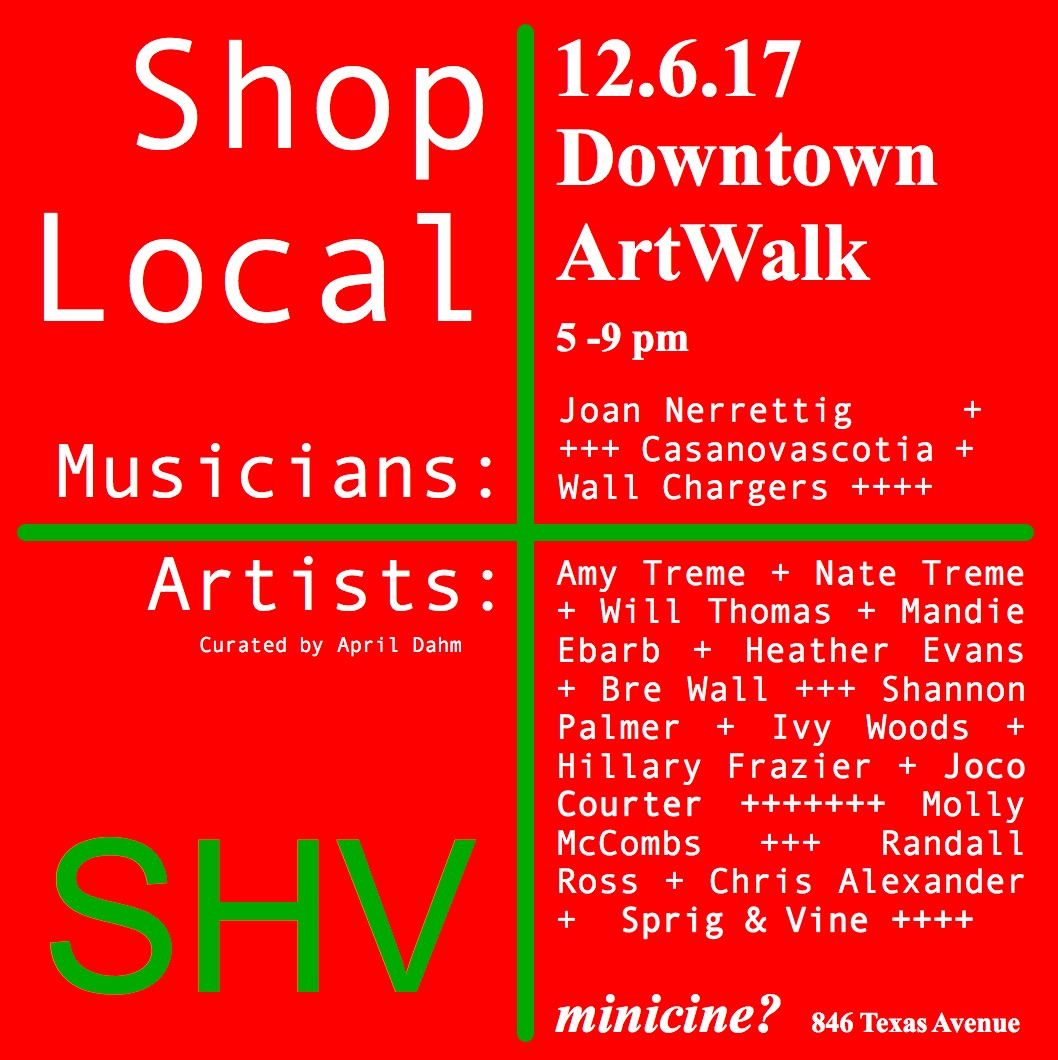 minicine? welcomes all to join us during the December 6 DDA Downtown ArtWalk. 
ARTISTS:  Amy Treme, Nate Treme, Will Thomas, Mandie Ebarb, Heather Evans, Bre Wall, Shannon Palmer, Ivy Woods, Hillary Frazier, Joco Courter, Molly McCombs, Randall Ross, Chris Alexander, Baylee St. John and Sprig & Vine.
MUSICIANS:  Joan Nerrettig, Casanovascotia, and The Wall Chargers.