Salt Dreams + Stix du Clown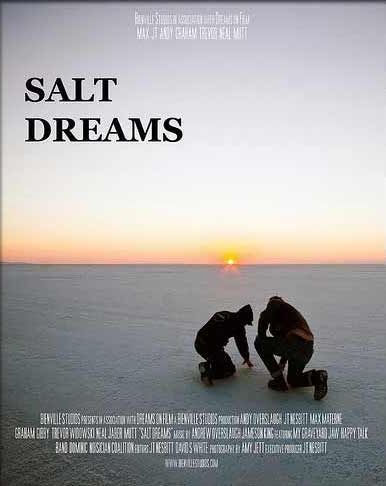 minicine? will host the Shreveport premiere of 'Salt Dreams', a documentary film by Shreveport native and current New Orleans resident, J.T. Nesbitt. The film tells the tale of Nesbitt, Andy Overslaugh and an abstract array of friends, who transformed a Katrina-flooded, completely destroyed, 1998 Lincoln Mark VIII (Stinkin Linkin) and "drove" it on a 2,000-mile trip in an attempt to set a land speed record at the Bonneville Salt Flats in Utah. The film shows the group, "The New Orleans Race Team", competing on an international level, not just as individuals, but as representatives of the last Bohemia in America. This is their story of loss and redemption in the midst of violence and tragedy, and of a community struggling to redefine its identity.
SPECIAL: Nesbitt, the entire race team and the "Stinkin Linkin", in transit to further competition at the Bonneville Salt Flats, will be present at the screening. Live music will follow by New Orleans based, acoustic-folk-blues sensation, My Graveyard Jaw featuring Stix du Clown.
Read reviews from New Orleans premiere!
WEDNESDAY Oct. 1
Salt Dreams @ Actors Cafe
1401 Fairfield Avenue
8PM / $5 Donation – All Ages