Reckless Abandon / Texas Skate Punk Scrapbook / Sirena Sapatos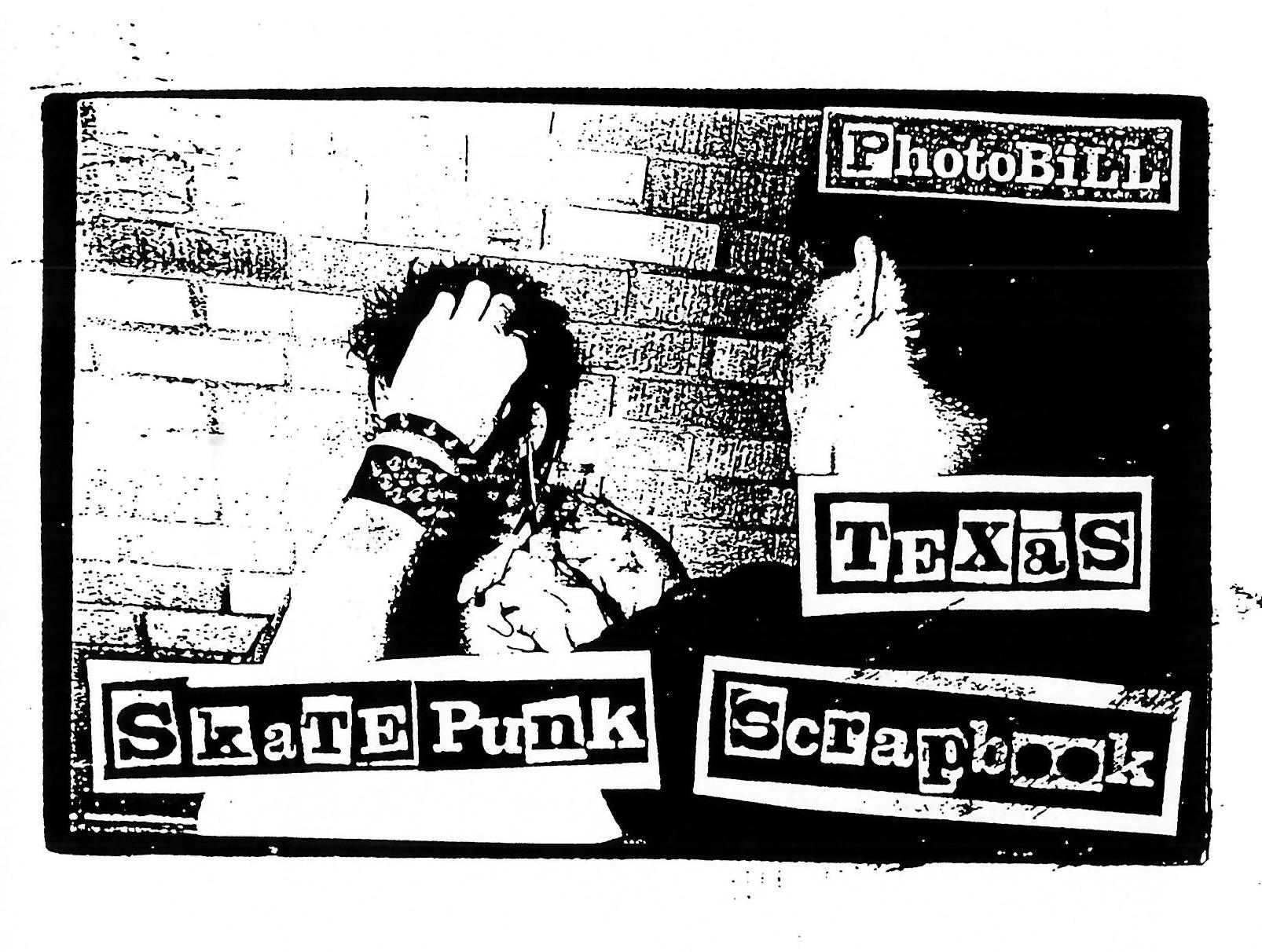 Bill Daniel's discordant, flash-lit photo documentation of emerging punk scene in Austin, Dallas, and Houston captures the rambunctious energy and creativity that embodied the unique style of Texas Punk.  Culled from 20,000 negatives, these frenetic images place the viewer in the center of action at outlaw skate sessions and all-ages shows featuring Texas bands including The Big Boys, MDC, Really Red, The Dicks and touring bands Minor Threat, Black Flag and the Dead Kennedys.
SIRENA SAPATOS 7PM
Assemblage sculpture + collage + fashion by Allison Dickson
+
RECKLESS ABANDON 8PM
16mm films of vintage punk and ska curated by Bill Daniel
+
TEXAS SKATEPUNK SCRAPBOOK 10PM
Photos by Bill Daniel (PhotoBill)
+
Music by Lady Rib......
Reckless Abandon Film Program
"SKATER DATER" 1965 20min (VHS)
"SKATEBOARDING TOO SAFETY" 1967 10min (16mm)
"SKATEBOARDING USA" 1976 (excerpt) 5min (16mm)
"HARDCORE HOME MOVIE" 1989 GRETA SNIDER 10min (16mm)
"LATE AIR" 1984 LEE DANIEL 7 min (16mm)
"LET'S RODEO" 1984 LEE DANIEL (16mm)
"ANTI KLAN PTII" 1984 LEE DANIEL (16mm)
"BUTTHOLE SURFERS" 1988 BILL DANIEL(16mm)
"LIBERTY HALL STOMP" 1984 BILL DANIEL 3 MIN (5-8)
"CLOWN RAMP" 1983 BILL DANIEL 3 MIN (5-8)
Funded in part by a grant from the Louisiana Division of the Arts & SRAC........
Uneeda Biscuit Building-711 Milam St.-Shreveport $5