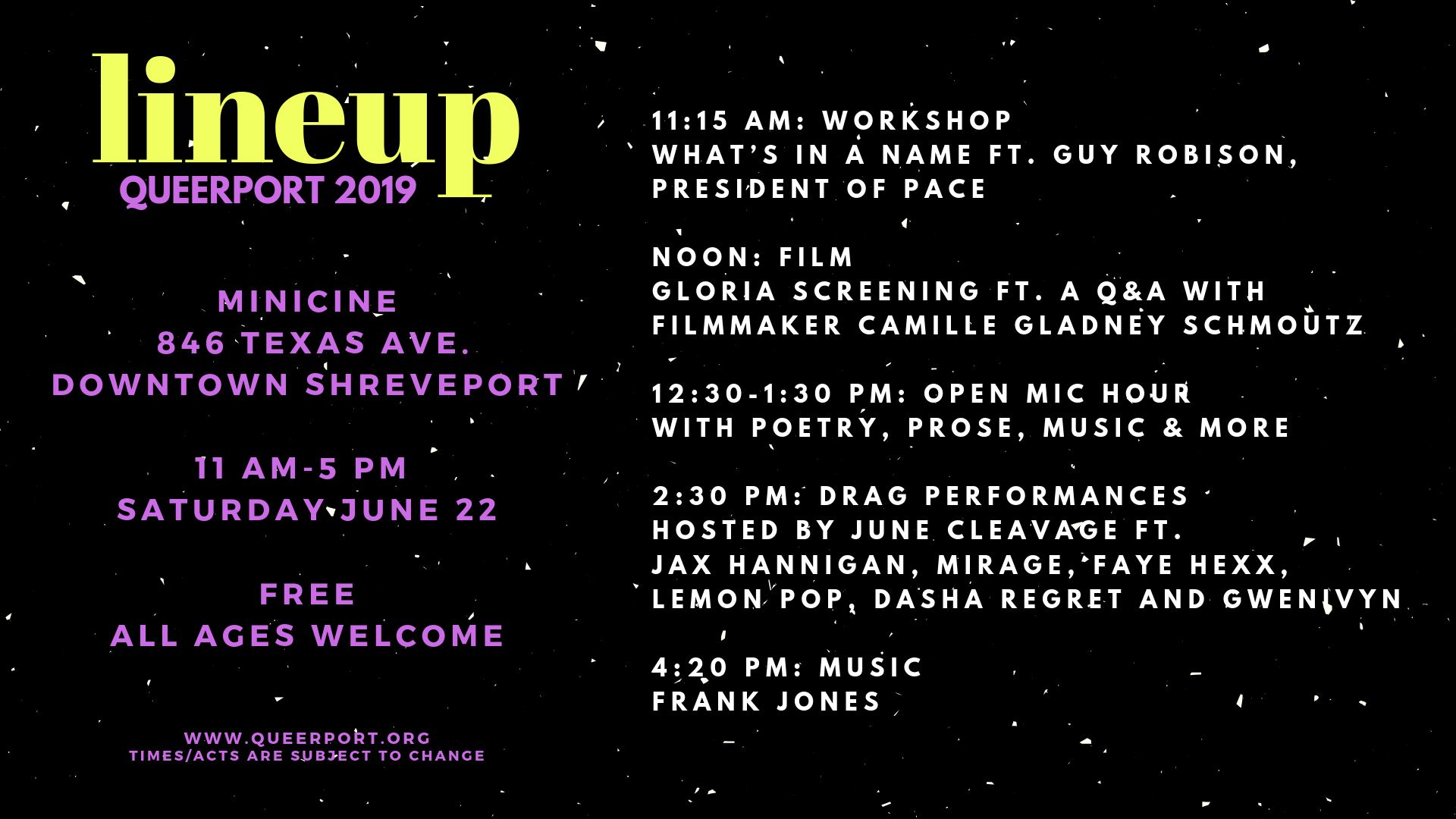 It's time for a new wave of queerness in our city. QUEERPORT 2019 is crash landing at mincine? and will be serving up a full day of activities, featuring music, workshops, community building, shopping, and more.

This event is serving as our official launch party for QUEERPORT.ORG.

In conjunction with PRIDE month and the 50th anniversary of the Stonewall Riots, Queerport will take place on Saturday, June 22 at minicine? in downtown Shreveport. Our mission is to showcase and celebrate LGBTQIA+ individuals in northwest Louisiana.

This is a FREE event and open to ALL AGES! Everyone is invited! There will be some adult themed work at this show, so please take that into consideration when attending.

------------------------------------------------
The Queerative Market sponsored by Leur Magazine will be on site. TQM is a pop-up arts market by and for Southern queer creatives. Leur Magazine is Louisiana's first queer arts magazine based out of Baton Rouge.

Shreveport's own Lemon Pop will be in THE LIBRARY serving up $5/5 minute caricatures all the while reading you for filth.

------------------------------------------------

QUEERPORT 2019 is a queer-led arts event based out of Shreveport, Louisiana. The idea of QUEERPORT is to highlight the amazing LGBTQIA+ creative community in northwest Louisiana and surrounding areas. If you have any questions, feel free to email queerport@gmail.com or visit queerport.org.