Quantum Leaps: An Evening of New Video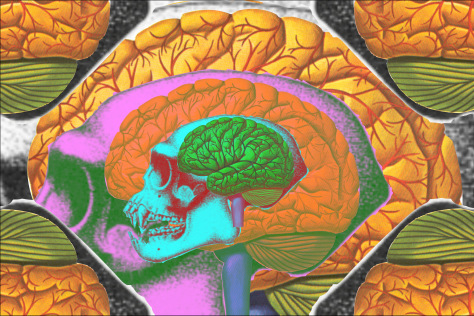 minicine? host Astria Suparak to screen a curated selection of new video work.Quantum Leaps includes work by the following artists: Daniel Barrow, Philippe Blanchard, Dearraindrop, Emily Vey Duke and Cooper Battersby, Jim Finn, Caroline Koebel, J. Macdonell, Jim Munroe, Liz Rosenfeld, Seth Price and Andy Puls
"Quantum leap", a physics term deriving from the mid 1900s indicating significant and swift advances (originally via a sudden shift in energy within an atom), became the title of an early 1990s American television series featuring a time traveling, body-swapping, do-gooder scientist. In 2006 this inspirational screening of new video follows suit, cataloguing heroes, compressing history, and hallucinating futures.
We are in a hyperdated time populated by minor celebrity comebacks and movie remakes, soundtracked by mash-ups and remixes, and backdropped by vintage/old school/retro simulacra. Artists now are as inspired by history they weren't quite conscious for as by their lived experiences. Here it is possible to amalgamate eras, to break out of social and gender constraints, and to cobble together a fantasy lineage. Many of the artists bypass ineffectual adoration for social edification, by documenting communities, reincarnating overlooked experimental films, sharing Communist souvenir collections, assembling biographies of personal heroes, and dispatching personal visions of history through the storytelling tradition.
About The Curator: Astria Suparak is an artist who also curates for museums, festivals, and bands, including PS1 Contemporary Art Center, The Liverpool Biennial, Kurtzfilmtage Oberhausen, Yale University, and Anthology Film Archives. She also brings experimental film and video art to non-institutional venues such as skating rinks, ships, sports bars, churches and elementary schools. Her work can be seen in numerous publications, streets, and collections. Astria Suparak currently resides in Canada.
Tuesday MARCH 7 / minicine? / 846 Texas Avenue / 8PM / $5