Public Domain Film Series #1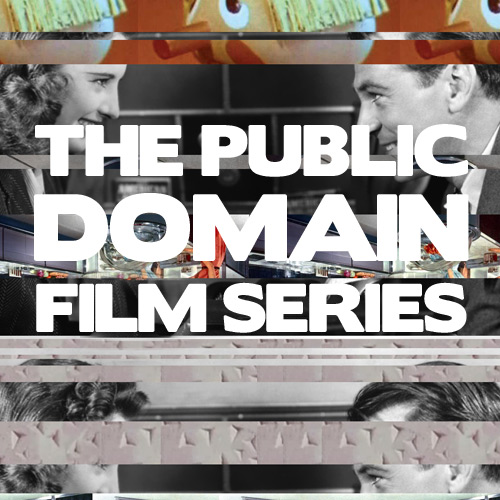 The first installment of "The Public Domain," a film series at minicine?, 846 Texas Avenue, will feature a one-hour block of shorts followed by a feature presentation. All works screened in this series are part of the public domain – they are not protected by copyright and may be freely screened or distributed. This installment of "The Public Domain" is curated by Sara Hebert and Chris Jay.
The shorts block for the April 20 presentation will include a surreal "sponsored film" ("Design for Dreaming," 1956), a hilariously meta-textual satire of the industrial film industry created by the industrial film industry ("The Your Name Here Story," 1960), and more. The evening's feature presentation, Frank Capra's "Meet John Doe," will screen following a short intermission. The last of Capra's "social statement" films, "Meet John Doe" stars Gary Cooper and Barbara Stanwyck in the story of a grassroots movement that forms, unexpectedly, around a non-existent person. The film's message is particularly relevant in today's economic and political climate.
Light refreshments will be served. Admission is free.
Friday APRIL 20  /  846 Texas Avenue  /  7pm  /  FREE