Peripheral Produce Extravaganza w/ Matt McCormick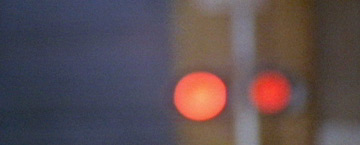 Peripheral Produce's Matt McCormick, Portland, is returning to Shreveport for a special screening of his experimental short film and video works. Matt's films combine found and original sounds and images to fashion abstract and witty observations of contemporary culture, and while they differ greatly in form and structure, they maintain a consistent reactionary sense to place and environment. His film "The Subconscious Art of Graffiti Removal", an experimental documentary, is a keen observation of how the process of destroying one art unwittingly creates another, while "The Vyrotonin Decision" is a found footage disaster spoof created with scraps of 16mm television clips from the early 70's. "Sincerely, Joe P Bear"- a sad love-letter from a heartbroken polar bear, combines found footage with an original score and voice over, while the abstract "Going to the Ocean" contextualizes both image and sound with layers of static and noise.
Matt's films have received high praise and awards from various film festivals, including "best-of" awards at festivals such as The San Francisco International, The New York Underground, The Chicago Underground, Ann Arbor, and several others. His work has also screened at such venues as the Sundance Film Festival, South X SouthWest, Rotterdam International Film Festival, The Hirshorn Art Museum, The Lincoln Center, and numerous other locations. In addition to making and screening his own films, Matt operates an independent screening and distribution project known as Peripheral Produce, which offers roving, site specific experimental film screening events, and the international distribution of over forty artist's work on video tape. He is also the founder and director of the Portland Documentary and Experimental Film Festival, an annual exposition of film and video stuck between the margins of the art world and mainstream cinema.
minicine? / Sunday MARCH 23 / 824 Texas Avenue / 9PM / $5