P.A.C.E.Y. - Small Town Rage (Special Screening)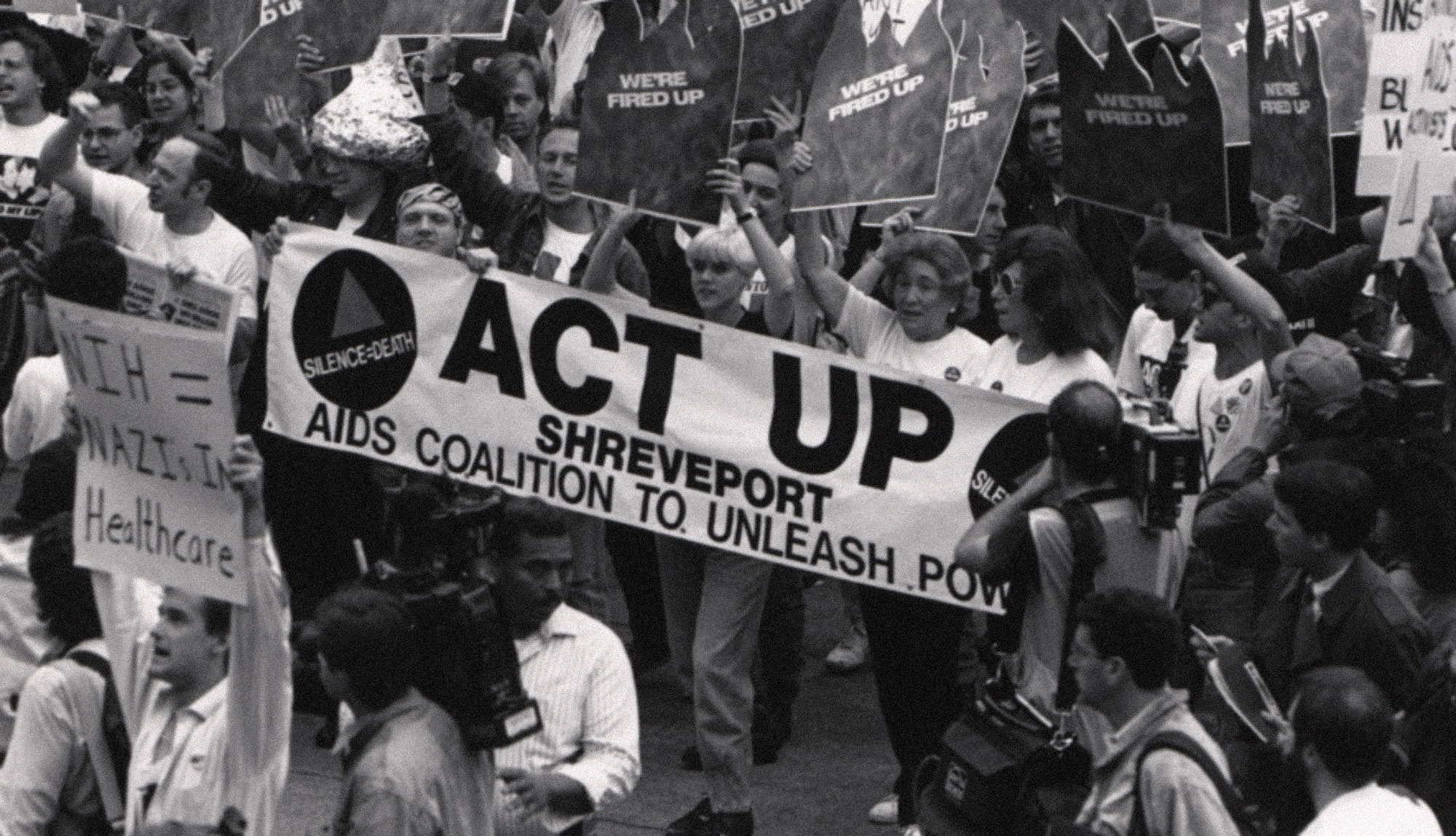 Small Town Rage is the story of the men and women who fought against deeply ingrained prejudices in northwest Louisiana during the early years of the AIDS pandemic as they sought to bring attention to this disease that was killing so many of them, their friends, and their loved ones. ACT UP Shreveport staged protests, crashed meetings, and raised their voices. As their individual stories will attest, their actions may not have made them popular, but their courage did lead to changes in the way local hospitals, government agencies, and even the public at large responded to the AIDS epidemic.
Interviewed in the film about why he thought there was so much bigotry and discrimination against people living with AIDS, local ACT UP activist Robert Darrow, said "Because the right people were dying, homosexual men!" In a heart-rending interview, Darrow's parents discuss the harsh words they received from their pastor as they sought some comfort from him.
Small Town Rage first – time filmmakers, David Hylan and Raydra Hall of Shreveport, funded their documentary through a Kickstarter campaign and a generous gift from Broadway Care / Equity Fights AIDS, which represents the American theatre community and is one of the nation's leading industry – based, nonprofit AIDS fundraising and grant – making organizations.All funds raised went into the production and promotion of the film—Hylan and Hall took no compensation.They were humbled by the experience of researching the history of ACT UP Shreveport and conducting interviews with the members and their families:
"I could not be more honored for us to be able to tell ACT UP Shreveport's story of courage, bravery, and strength." ~David Hylan
"We have put our hearts and souls into this film and hope we have conveyed the courageous acts and selflessness of ACT UP members." ~Raydra Hall
The film shows that ACT UP Shreveport, in addition to effecting change at the time, had a lasting legacy in the creation of The Philadelphia Center, still today northwest Louisiana's primary resource center for HIV / AIDS outreach, education, and client services.The Center's first executive director was Darrow, and many ACT UP members became its first employees.
The documentary is narrated by Lance Bass who rose to fame as the bass singer in the band NSYNC, and is now a pop singer, dancer, actor, film and television producer, and author.Having grown up in Mississippi, Bass is very familiar with the Deep South's attitudes towards gay people so he was a perfect choice to narrate the film.