Not Free, Not Dead: The Psychedelic End + some places you just can't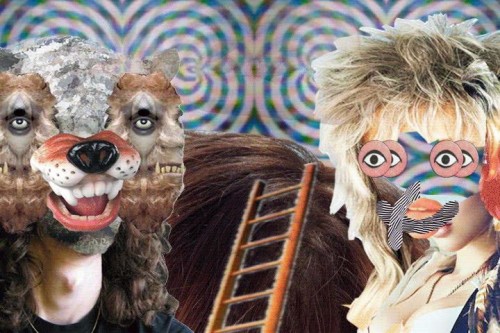 Hailing from San Francisco, CA,  on tour and on the road, NIghtmare City visits minicine? to present,  Not Free, Not Dead: The Psychedelic End,  a program of recent Bay Area video shorts !
Since the 1940s the San Francisco Bay Area has been an environment conducive to many thriving experimental scenes, and particularly for cinema.  This, today, is further facilitated and supported by institutions dedicated to the screening, distribution, and discussion of alternative film and video art.
Not Free, Not Dead: The Psychedelic End explores the extension of this trajectory in which a new crop of video artists are claiming the San Francisco Bay Area's video landscape. Their performative, processed, hyper-color, animated worlds of skewed, sometimes non-existent narrative are united by an aesthetic of trippiness, the values of punk cinema, and seemingly abject notions of form, notions that are disembodied by the camera, computer or projector's consumption.
This program features recent work by Caitlin Denny, Gregory Kaplowitz, Jen Kirsten, Alex S. Lukas, Jessica Miller, Dan Olsen, Skye Thorstenson, Virtual Pubes, and Nightmare City.
+
some places you just can't
A curated exhibit of works by Louisiana artists:  Jimmy Cousins, John Martin, Jen Wasson, Brett Roberts, and Jamie Heiges
…..along with a group of photographic apparitional self portraiture
+
vegan eats by gogreenly
Tuesday MAY 8  /  846 Texas Avenue   /  8 pm  /  $5 Suggested Donation