No Idea Festival 2020: Shreveport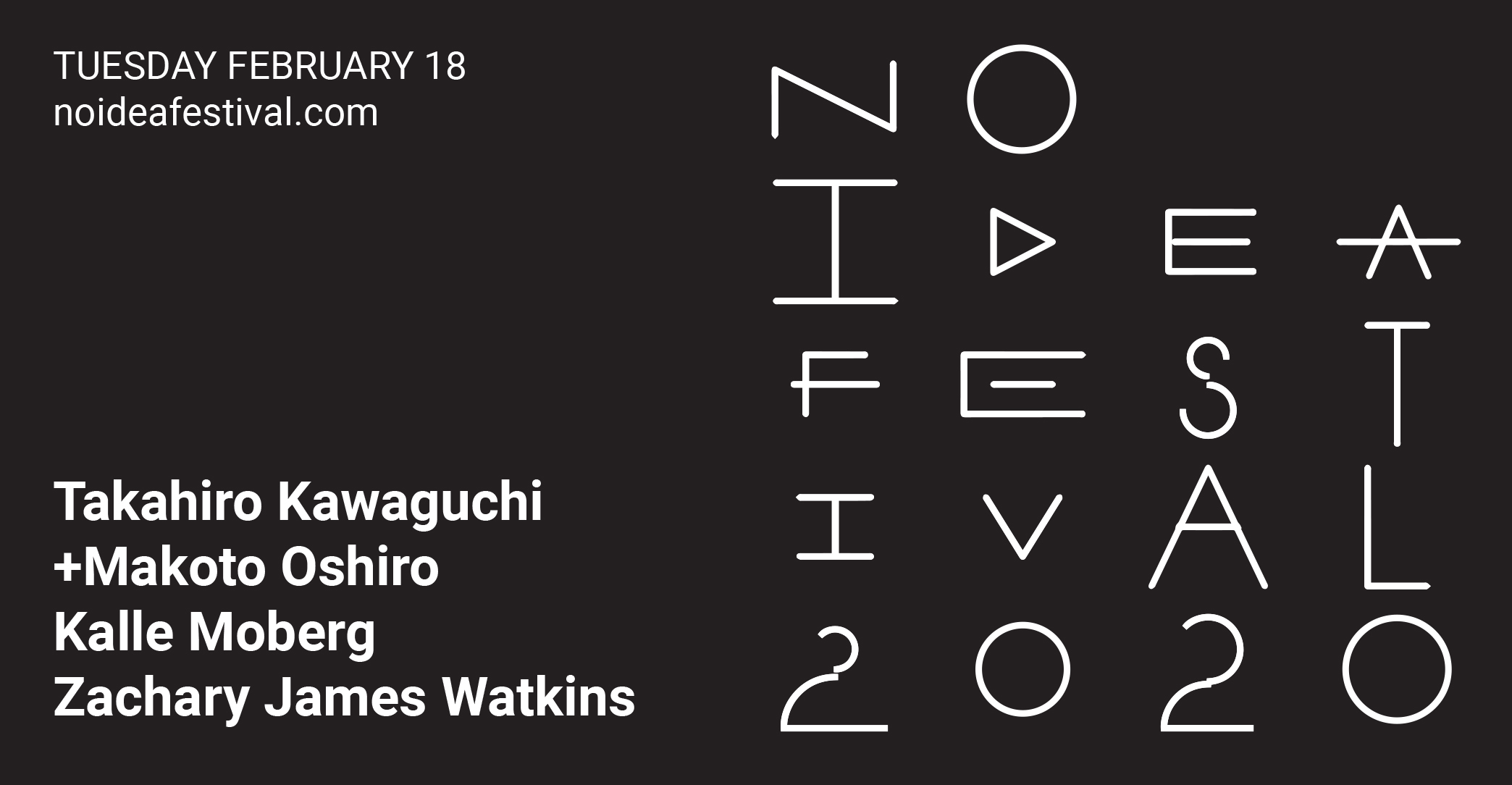 17th annual No Idea Festival comes to Shreveport for a night of high vibration resonance featuring artists from Oslo, Tokyo, and San Francisco working in the fields of free improvisation and sonic intervention.
•Takahiro Kawaguchi + Makoto Oshiro
• Kalle Moberg
• Zachary James Watkins
TAKAHIRO KAWAGUCHI + MAKOTO OSHIRO  (objects, Tokyo)
The objects used in Kawaguchi's performances and installations might seem strange, but most of them are an ensemble of phenomena which surface by liberating daily goods from their established uses or definition. Kawaguchi uses converted everyday materials available to anyone — yet the effects produced extend the potential of their original purposes. Works made from these everyday objects are shown in their most suitable formats: performances, installations, and CDs. All of Kawaguchi's works are site-specific and provoke audiences to consider and experience time in a dynamically strong way. His artistic focus extends beyond the playing of sound, to an emphasis on composing the whole space through the arranging of sound and light.
Oshiro's primary medium is sound, but he also combines other elements including light, electricity and movement of objects. In live performances, he uses self-made tools and instruments that are based on electronic devices, every day materials, and junk. His installation work handles sound as a physical and auditory phenomenon, and focuses on characteristics such as vibration and interference.
https://vimeo.com/169884222
https://youtu.be/TtH9HuYJfoo
Kalle Moberg  (accordion, Oslo)
Best known in Norway within classical and contemporary music and for his former position as kapellmeister at the Royal Palace in Oslo.
After leaving Norway in 2017 to continue music studies in Bern, Switzerland, Moberg started to excel in improvised music and jazz. His engagement in the scene of improvised music escalated dramatically with the inclusion in Norwegian drummer Paal Nilssen-Love's band Large Unit in 2017. Since then several new constellations and cooperations have been formed, including a trio with Paul Lytton and Phillip Wachsmann. Kalle's collaborations with Jim O'Rourke led to O'Rourke recording and producing Moberg's first solo acoustic accordion album entitled The Tokyo Sessions Volume 1: Unheard-of (January 2020). Moberg is lately reaping recognition for his technique-centric work vastly expanding upon the preexisting perceived acoustic possibilities of the accordion - especially his work with extreme bending techniques, multiphonics and microtonality.
ZACHARY JAMES WATKINS  (guitar/electronics, San Francisco)
In 2006, Zachary received an MFA in Electronic Music and Recording Media from Mills College where he studied with Chris Brown, Fred Frith, Alvin Curran and Pauline Oliveros. Has received commissions from Documenta 14, the Kronos Quartet, The Living Earth Ensemble, sfSound and the Seattle Chamber Players, among others. His 2006 composition Suite for String Quartet was awarded the Paul Merritt Henry Prize for Composition and has subsequently been performed at the Labs 25th Anniversary Celebration, the Labor Sonor Series at Kule in Berlin, Germany and in Seattle, WA as part of the 2nd Annual Town Hall New Music Marathon featuring violist Eyvind Kang.
Zachary has performed in numerous festivals across the United States, Canada, Mexico and Europe and his band Black Spirituals opened for pioneering drone metal band Earth during their 2015 European tour.
http://zacharyjameswatkins.com/
No Idea 2020: Shreveport is sponsored in part by Japan Foundation New York and Music Norway.