Naked Spaces: Living is Round - A Film by Trinh T. Minh-ha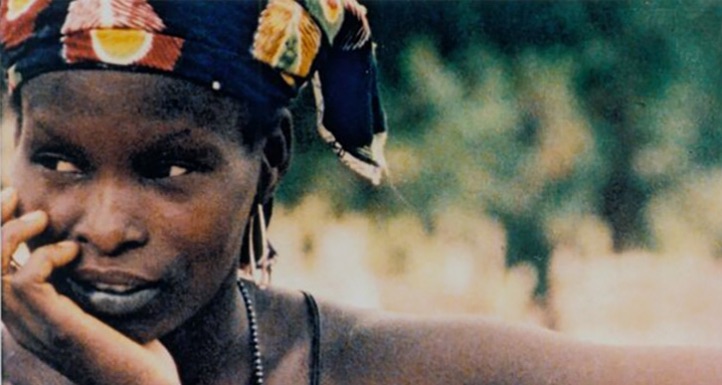 1985. U.S.A.
Directed, photographed, and written by Trinh T. Minh-ha.  Produced by Jean Paul Bourdier.  With the voices of Barbara Christian, Linda Peckman, Trinh T. Minh-ha.
134 min. Color. Sound.
In Naked Spaces Trinh T. Minh-ha examines the culture of remote villages, and focuses on the women of six West African countries: Senegal, Mauritania, Togo, Mali, Burkina Faso, and Benin.  The film has been the center of controversy for challenging the firmly established traditions of the anthropological film.  In many ways Trinh Minh-ha's approach is closer to the American avant-garde cinema than it is to conventional ethnographic filmmaking.  J. Hoberman wrote in The Village Voice: "Naked Spaces ventures into postmodern ethnography.  The film effortlessly attests to the rich variety of West Africa's indigenous architecture.  Trinh Minh-ha documents adobe cities and stilt-set river towns, villiages nested in the rocks and settlements splayed out across the bush, turreted straw houses and dome like huts.  Each dwelling has its own blend of environmental logic and irrational splendor--simultaneously a tool, a sanctuary and a work of art."