MSPS NMF 2011: Architectural Explorations in Sound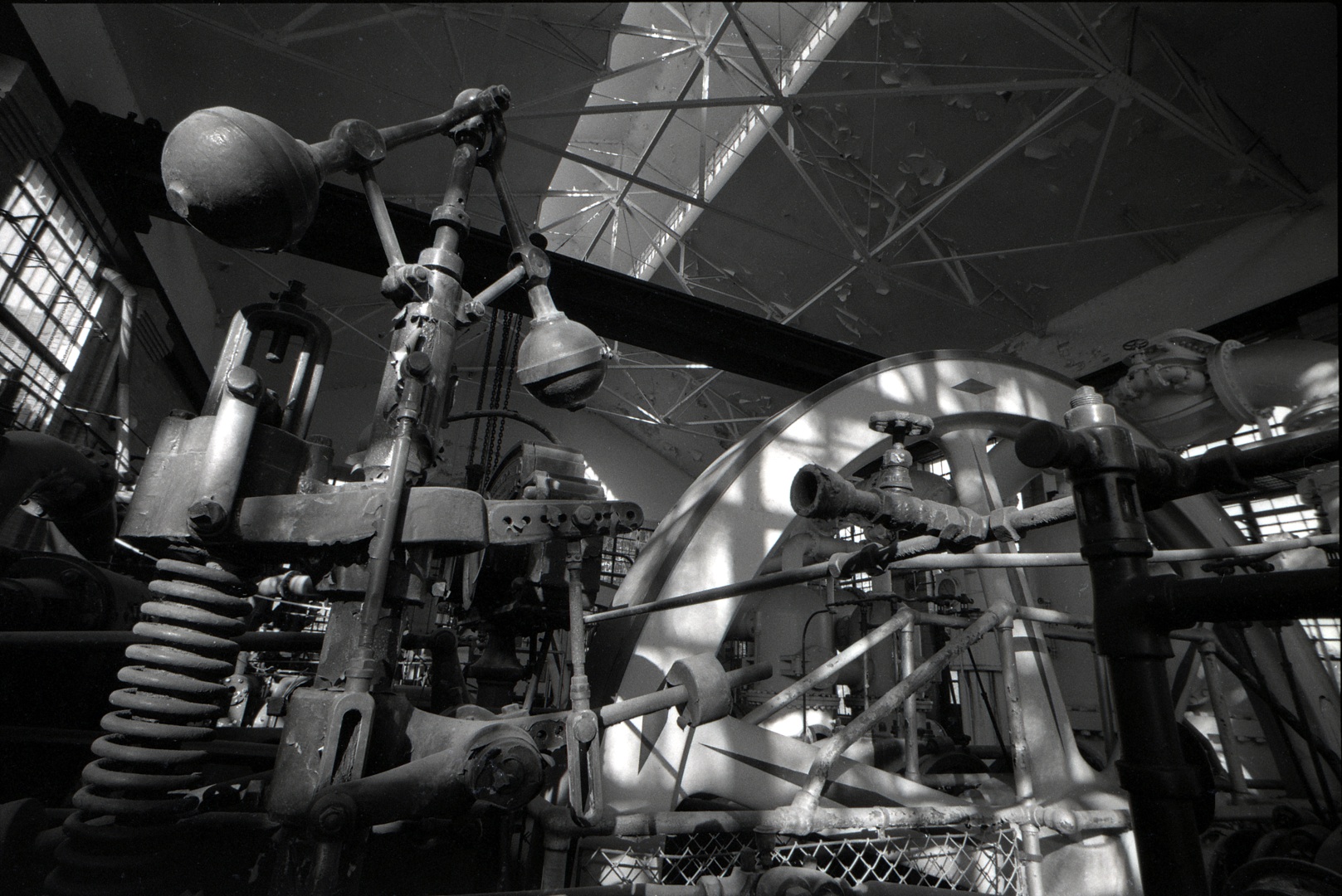 McNeill Street Pumping Station New Music Festival 2011
Oct. 13 -14, 2011
Prelude
Thursday October 13 ~ 7pm-11pm ~ $5 Donation <12 Yrs. Free                                                 
minicine?,  846 Texas Avenue, Shreveport, LA  71101                                                  
Architectural Explorations in Sound
Friday October 14 ~ 7pm – 11pm ~ $10 Donation  <12 Yrs. Free
Shreveport Waterworks Museum, 142 N. Common Street, Shreveport, LA  71101
The M S P S N e w M u s i c F e s t i v a l  2 0 1 1 will exhibit site specific performances, installations and recorded compositions. The theme of the exhibition is "Architectural Explorations in Sound" in response to the pumping station house where the festival will take place and the wealth of acoustic information to be gleaned from the brick, glass and iron within the interior of the space.
The McNeill Street Pumping Station, located near downtown Shreveport on the banks of Cross Bayou, is Shreveport's original waterworks. The first water plant facilities, including steam-driven pumps, were installed on the site in 1887 as part of the construction of Shreveport's first municipal water system, which was only the second such municipal system in the entire state.
Artists and musicians for whom the relationship of sound and space are central to their practice will exhibit compositions and performances whose content is inextricable from the context within which it is performed and/or written. The dialog that we want to engage in deals with the ephemeral within the acts of exploration and meditation upon the spaces that we inhabit and what information sound can give us about these spaces. If you have ever wanted to participate in the experience of an artist "playing a building", creating a microphone array to capture silence in an enclosed space, or live synthesizing the sounds of a brick and iron smokestack creaking in the wind, then we invite you to join us on Friday October 14th, 2011 at the McNeill Street Pumping Station.
MSPS Curatorial Team
1810 Market Street
Shreveport, Louisiana 71101
Curatorial Team:  Robert Peterson, Robert Greenwood, David Nelson
 McNeill Street Pumping Station New Music Festival   2011
P e r f o r m a n c e :
Tim Hecker (Canada)
Mark Fell  (UK)
Andrew Raffo Dewar (USA)
Paul Purgas & Shelley Parker  (UK)
Simon Whethem  (UK)
Berglind Maria Tomasdottir  (Iceland)
Robert Peterson & Robert Greenwood  (USA)
Peter Fetterman  (USA)
I n s t a l l a t i o n :
Eli Keszler  (USA)
John Dombroski  (USA)
Ian Quiet  (USA)
Denise Ritter  (Germany)
Grady Gerbracht (USA)
Dacoda Montana  (USA)
The Occidentalists  (USA)
L i s t e n i n g :
Otto Electro  (UK)
Coppice (USA)
Lawrence English  (Australia)
Thanos Chrysakis  (Greece)
Oliver Wilshen & Niall Quinn (UK)
Marinos Koutsomichalis  (Greece)
Federico De Biase  (Italy)
Mateusz Wysocki (Poland)
Oscillatoria Binnage  (UK)
Mike Hallenbeck  (USA)