Moodie Black / Coolzey / Zoe Bratlie / Dookie Howser / Baby Mustard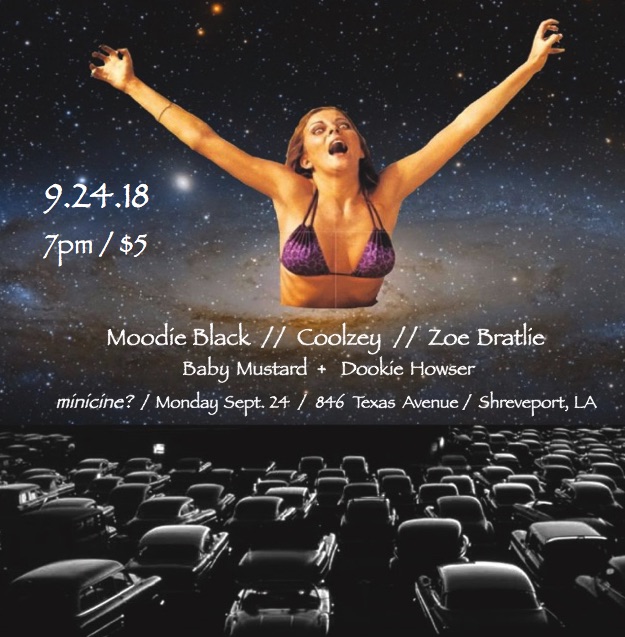 minicine? welcomes Los Angeles based experimental hip hop artist KDeath as Moodie Black on tour with Iowa based Coolzey! Opening performances by Zoe Bratlie, Dookie Howser and Baby Mustard of Shreveport. Vegan hor d'ouevres by GoGreenly. Suggested donation $5!

Moodie Black - Los Angeles
https://moodieblackdeath.bandcamp.com/
"Known as pioneers of the new era noise rap scene Moodie Black has snuggly nestled themselves into alt rap lore. Over a decade strong Moodie Black has earned a reputation of being harshly uncompromising while showcasing their affinity for mood and atmosphere."

Coolzey - Fairfield, Iowa
https://coolzey.bandcamp.com/
"Golden era hip-hop roots planted in black Iowa dirt are the foundation. Growth tempered by alternative era rock influence. This along with a love for the juxtaposition of the dark, horrific nature of life paired with a slapstick and comedic view of the world allow for a wide, unpredictable arsenal ranging from soul-spilling indie bedroom rock to wise-cracking battle rap and on to radio pop."