The Mole People: Good Trip 1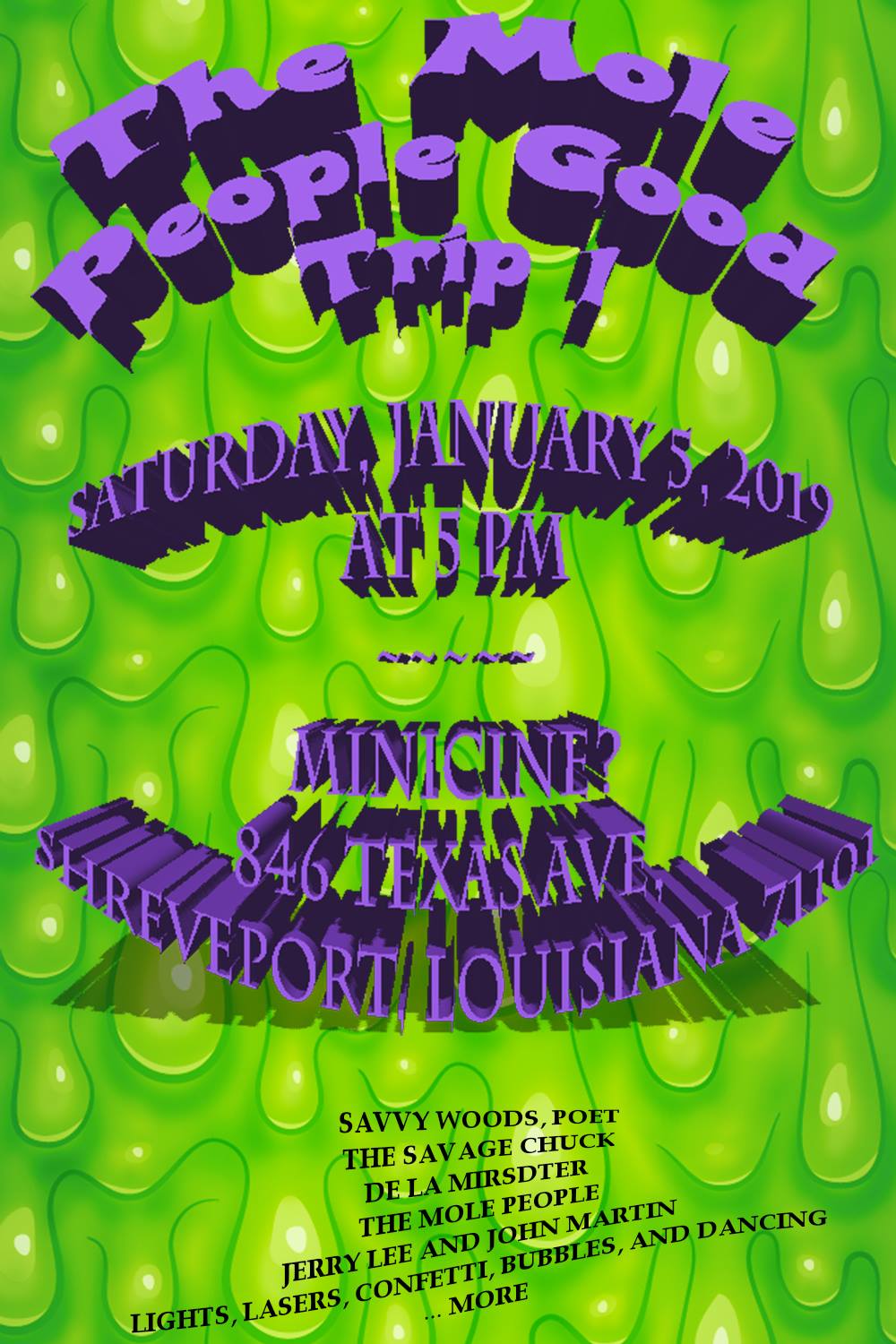 There will be lasers, confetti, balloons, happiness, and trippy-ness. The atmosphere will be happy, but the artist's content doesn't have to be. Dress up flower-like and creatively if you like!

SAVVY WOODS, POET
THE SAVAGE CHUCK
DE LA MIRSDTER
THE MOLE PEOPLE
JERRY LEE AND JOHN MARTIN
casanovascotia
A puppet show !
... MORE COMING SOON

ALSO, DANCE PARTY AFTER THE SHOW!