Lydia Lunch: Verbal Burlesque / The Mole People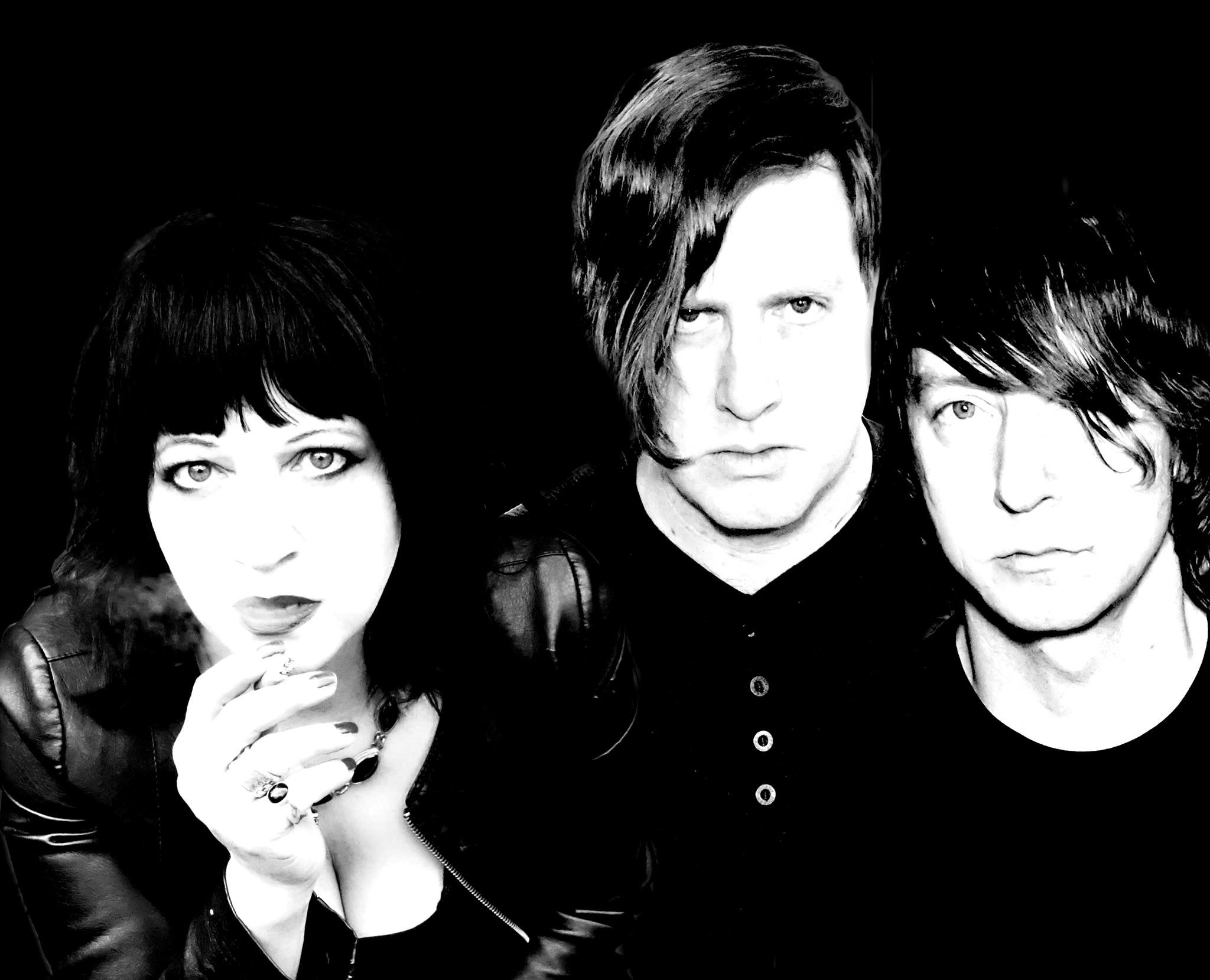 Wednesday July 17, minicine? hosts Lydia Lunch: Verbal Burlesque, with Weasel Walter and Tim Dahl. The Mole People will open the evening at 8:15pm! Vegan hors d'oeuvres by Libby Patterson Smith. Doors at 8pm! $10

ON THE WALLS: "Best Wishes, Molly McCombs, Shreveport, Louisiana"!

ABOUT THE MOLE PEOPLE: The Mole People were formed in 2004 in Shreveport, LA, when Bradley Massingill was a 13 year-old. It was this club, art- collective thing that has evolved as his primary musical outlet up until now. Although, many middle school and high school recordings are lost, the spirit of art, laughter, and humanity are still strong as ever with The Mole People. https://themolepeoplemusic.bandcamp.com/album/surgery-on-the-stars-and-the-fishermans-wool

ABOUT VERBAL BURLESQUE: (Lydia Lunch - Voice, Weasel Walter - Drums, Tim Dahl - Bass) Verbal Burlesque combines the dynamic spoken word histrionics of Lydia Lunch, one of the genres most controversial performers with the improvisational virtuosity of Weasel Walter and Tim Dahl to create an intimate, terrifying and emotional evening of musical verite.

Lydia Lunch is passionate, confrontational and bold. Whether attacking the patriarchy and their pornographic war mongering, turning the sexual into the political or whispering a love song to the broken hearted, her fierce energy and rapid fire delivery lend testament to her warrior nature.

Queen of No Wave, muse of The Cinema of Transgression, writer, musician, poet, spoken word artist and photographer, she has released too many musical projects to tally, has been on tour for decades, has published dozens of articles, half a dozen books and simply refuses to just shut up. She performs in a variety of mediums, is a rabid collaborator and continues to release new music as well as re-issuing classic material such as her spoken word indictment against patriarchal idiocy, The Conspiracy of Women through Nicolas Jaar's label Other People.

Seven Stories Press will release her latest anthology So Real It Hurts on July 11, 2019.

Weasel Walter (first name, last name) is a Brooklyn, New York based multi-instrumentalist, composer and improviser best known for leading the seminal punk-jazz/no-wave/brutal-prog band The Flying Luttenbachers between 1991 and 2007 on 16 full-length releases.

Seamlessly uniting the intensity and abstraction of improvised music with the nihilist aesthetics of extreme rock forms, Walter is committed to violent momentum, idiomatic unpredictability and rapid articulation.

Expert in the underground music scene of the late 1970's, Walter has lectured at various Universities including Bard, San Francisco Art Institute, University of Chicago in Paris, and penned the introduction for Marc Masters book NO WAVE, seen as the definitive history of the New York movement from which Lydia Lunch emerged in 1977 with her first group Teenage Jesus and the Jerks.

In 2012, Weasel Walter began working with Lydia Lunch as musical coordinator and lead guitarist for RETROVIRUS, a retrospective, which spanned the spectrum of her musical legacy from No Wave Skronk to bludgeoning Hard Rock and sleazy Jazz Noir to propulsive Psychedlia. RETROVIRUS also features Bob Bert (Sonic Youth, Pussy Galore, Chrome Cranks) and Tim Dahl and continues to tour Europe, America, Australia and South America.

Tim Dahl is a composer and professional electric and double bass player, vocalist, keyboardist and composer living in New York City. He is best known as the front man and bass player of the noise-rock band Child Abuse and the defunct avant-jazz group The Hub. He also writes and performs for the jazz ensemble Pulverize The Sound. Dahl has toured extensively throughout North America, Europe and Japan, Australia and South America and performed with many notable musicians, composers and performers including Yusef Lateef, Archie Shepp, Eugene Chadbourne, John Zorn, Kool Keith, Marc Ribot, Elliot Sharpe, Tatsuya Yoshida and Stanley Jordan.