Louisiana Media Arts Outreach Workshops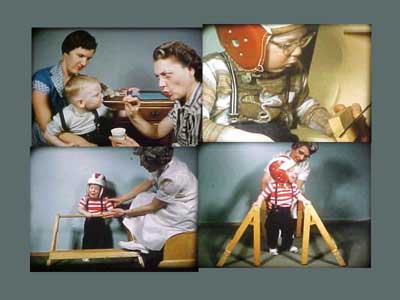 New Orleans Video Access Center (NOVAC), The Shreveport Regional Arts Council (SRAC) and minicinehost three Louisiana Media Arts Outreach Workshops.
Preregistration is required for the Workshops as follows:
Introduction to Media Arts: Friday, June 1st, 1:00 PM to 4:00 PM
Do you want to understand the implications of the new digital technology and the national surge of interest in media literacy? Does your school or organization want to start a youth media program? Award winning media artist and educator Courtney Egan will introduce you to basic media concepts and terminology, including the "Digital Divide," technical and artistic applications of media, technology and communications methodologies, and how artists and art educators can use video effectively to meet their goals. Samples of media, television clips and interactive CD's will be shown.
Introduction to Pinhole Filmmaking: Saturday, June 2nd, 10:00AM to 1:00PM (limited to 15 participants, beyond 15 will not have supplies…)
Would you like to learn how to make a film without a camera? Independent filmmaker, Melinda Stone of San Francisco will conduct a workshop on making films under the most minimal of circumstances. No camera needed. Supplies will be provided at the workshop. Ms. Stone, is curator and tour director of the SUPER-SUPER-8 World Tour and has visited Shreveport for screenings of this program with Mini-Cine. Ms. Stone will present a screening of her own program "Audience Analysis" with Mini-Cine following these workshops at 9PM at the McNeill Street Pump Station. For further information on this screening see below.
Introduction to Personal Cinema: Saturday, June 2nd, 2:00PM to 5:00PM
Rene Broussard, filmmaker and director of Zeitgeist Theatre Experiments (New Orleans), will present a workshop on the genre of Personal Cinema. This workshop explores creating films through self examination in which the filmmaker turns the camera on his or her own experience in order to expose, confront or celebrate the inner self. Mr. Broussard will draw from his own experience as a filmmaker and that of others working within this genre.
This program is supported by a grant from the Louisiana Division of the Arts, Office of Cultural Development, Department of Culture, Recreation, and Tourism in cooperation with the Louisiana State Arts Council. Funding support has also been provided by the National Endowment of the Arts, a Federal Agency. All fees collected by SRAC will offset the expenses associated with these presentations.
All Workshops @ SRAC, 800 Snow Street, Downtown Shreveport