John Butcher / Gino Robair / Thomas Lehn + Twang Darkly + Sculpture by Kevin Kennedy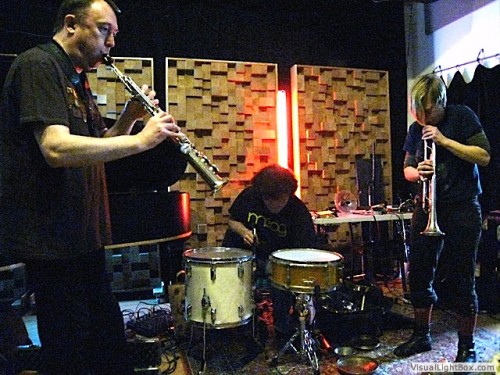 JOHN BUTCHER + GINO ROBAIR + THOMAS LEHN
John Butcher's work ranges through improvisation, his own compositions, multitracked saxophone pieces and explorations with feedback and extreme acoustics.
Originally a physicist, he left academia in 1982, and has since collaborated with hundreds of musicians – including Derek Bailey, John Stevens, Gerry Hemingway, The EX, Polwechsel, Gino Robair, Rhodri Davies, John Edwards, Toshimaru Nakamura, Paul Lovens, Eddie Prevost, John Russell, Mark Sanders, John Tilbury, Christian Marclay, Phil Minton, and Steve Beresford.
He is well known as a solo performer who attempts to engage with a sense of place. Thirteen Friendly Numbers, his first solo release (1992), also includes compositions for multitracked saxophones, whilst later releases focus both on live performance and amplification and saxophone-controlled feedback.
Resonant Spaces is a collection of site-specific performances collected during a tour of unusual locations in Scotland and the Orkney Islands.
He has toured and broadcast in Europe, Japan, North America and Australia, and was featured, playing solo, in the BBC TV programme Date with an Artist.
Gino Robair  has performed and recorded with Tom Waits, Anthony Braxton, John Zorn, Nina Hagen, Terry Riley, Lou Harrison, John Butcher, Derek Bailey, Peter Kowald, Otomo Yoshihide, and the ROVA Saxophone Quartet. He is one of the "25 innovative percussionists" included in the book Percussion Profiles (SoundWorld, 2001), as well as a founding member of the Splatter Trio and Pink Mountain. His opera, I, Norton, based on the life of Norton I, Emperor of the United States, has been performed throughout North America and Europe.
Thomas Lehn's central artistical work, since the 1990's, is live-electronic music, created on the basis of analogue sound synthesis. After a period of working with the Robert Moog's minimoog synthesizer, since 1994 his main electronic equipment is the Synthi A modular analogue synthesizer combined with the DK-2 keyboard, both developed and produced by the British company EMS in the late 1960ies.
Thomas Lehn's electronic music is instrumentally live-performed. Musical material, process and structure are created and performed in real time.
A wide spectrum of experiences in numerous musical and music contextual genres merge in his current musical creations: in the 1980ies he has been working as pianist widely in the fields of classical, classical modern and contemporary music, jazz, music theatre and mixed media performances. Throughout the 90ies up today the centre of his work became the contemporary forms of music, both as interpreting pianist and performer of analogue live-electronic music.
Rooted in this background, he has been developing an individual language of electronic music, which inner syntax often seem to be rather of an acoustic than electronic nature.
http://www.johnbutcher.org.uk/Biog.html
http://www.ginorobair.com/bio.html
http://www.thomaslehn.de/read/vita_e.html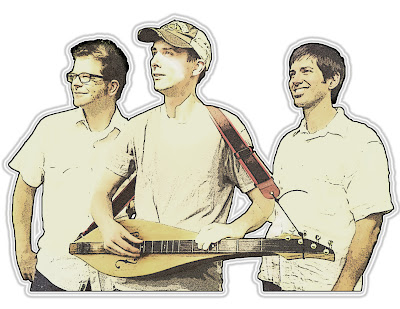 TWANG DARKLY
Shreveport based, Twang Darkly plays original instrumental music, cinematic Appalachian jazz rock performed on mountain dulcimer, guitar, banjo, flute, harmonica, upright bass, and drums.  Twang Darkly is Michael Futreal, Joel Boultinghouse and Troy Messina.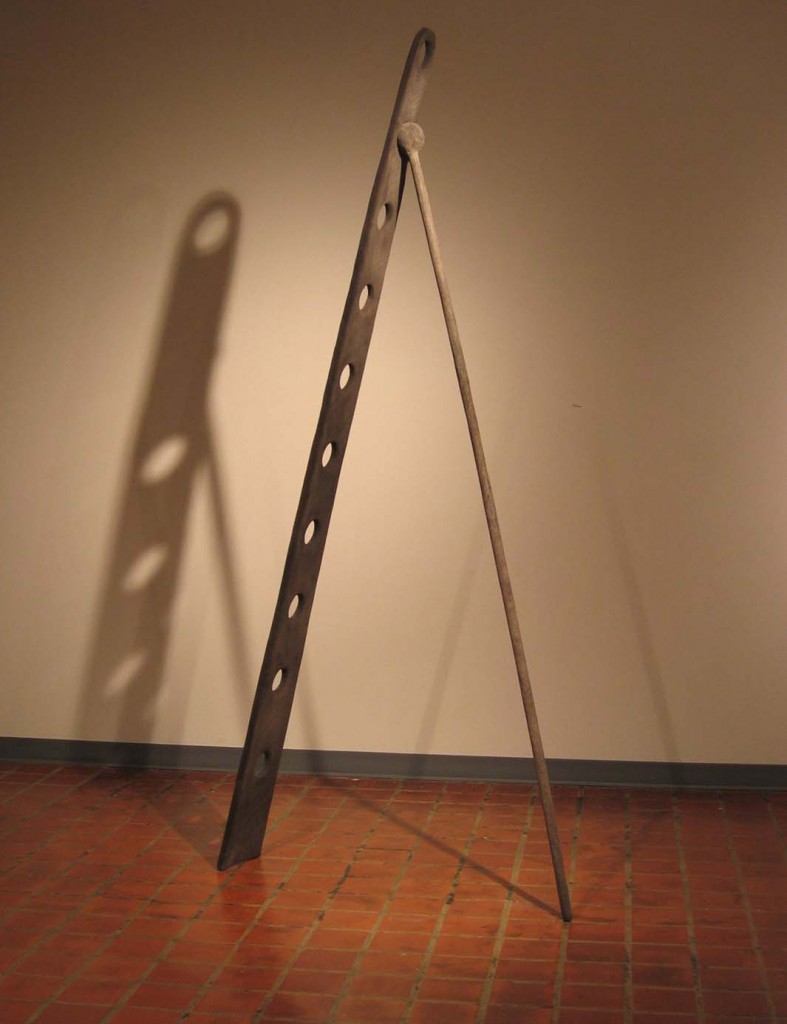 KEVIN KENNEDY
Kevin Kennedy is an associate professor at Louisiana Tech University where he teaches sculpture and studio courses. His work has received support through grants from the Louisiana Endowment for the Humanities, Louisiana Tech University and the Louisiana Division of the Arts including receipt of the Individual Arts Fellowship Award in 1997 and 2007.
Recent artist residency fellowships include the Edward F. Albee Foundation and the Ucross Foundation. His work is represented by Hodges Taylor Gallery in Charlotte, North Carolina. He currently lives and works in Shreveport, Louisiana.
https://sites.google.com/site/ksksculpture/
Saturday JUNE 2  /  846 Texas Avenue  /  8pm  /  $8 Suggested Donation