Jaap Blonk (Live) YappiScope!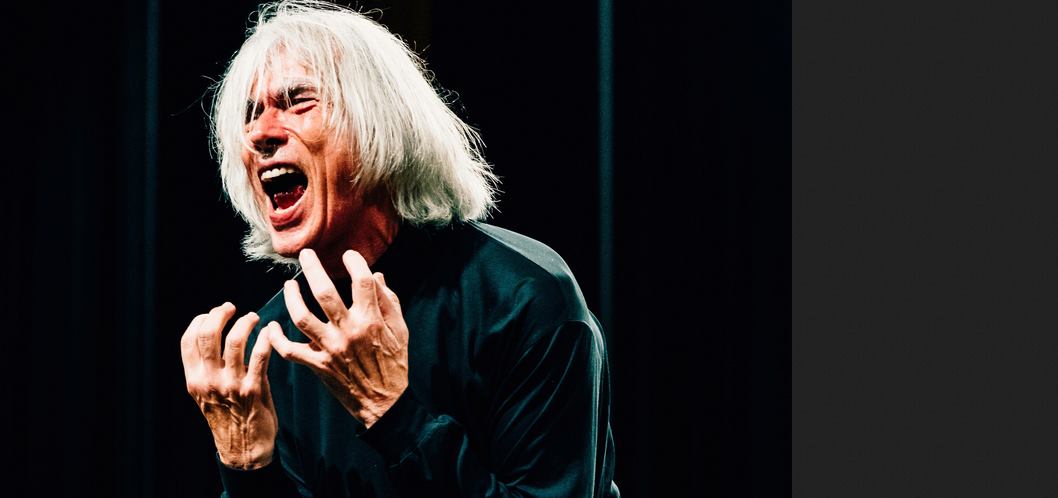 Wed. Feb 6th, minicine? welcomes Jaap Blonk to Shreveport for a performance of his YappiScope project! Blonk is a Dutch avant garde composer and performance artist.

YappiScope is Jaap Blonk performing with visual projections. It is in ongoing development, new inventions being added frequently. It contains short videos, scores he wanders through, interactive animations, live soundtracks to silent films and other new multi-media work.

From Wikipedia... "Blonk is primarily self-taught both as a sound artist and as a visual/stage performer. He studied physics, mathematics, and musicology for a time, but did not complete his studies. One of his early influences was Kurt Schwitters, whose Ursonate he first heard in 1979; he memorized the entire work, and it became one of the cornerstones of his repertory; he has recited portions of the piece hundreds of times in various public places. His compositions and performances are examples of sound poetry, making use of words and phonetic snippets as well as clicks, hisses, and other vocal manipulations. He works as a solo performer, in collaboration with avant-garde musicians such as John Tchicai, Tristan Honsiger, and Mats Gustafsson, and with his own ensembles Splinks and BRAAXTAAL."

Opening the evening will be Peter Fetterman (percussion), Tom Fashho (percussion) and Tyran Coker (keys).

On the Walls: Artwork by Hillary Frazier, Charnel Smith, Sarah Ruth Haines, Bre Wall and Liz Gouletas.

Vegan hors d'oeuvres by GoGreenly!

This event is partly made possible by Funds Podium Kunsten Performing Arts Fund NL. Thank You!