"I'll show you mine, If you show me yours"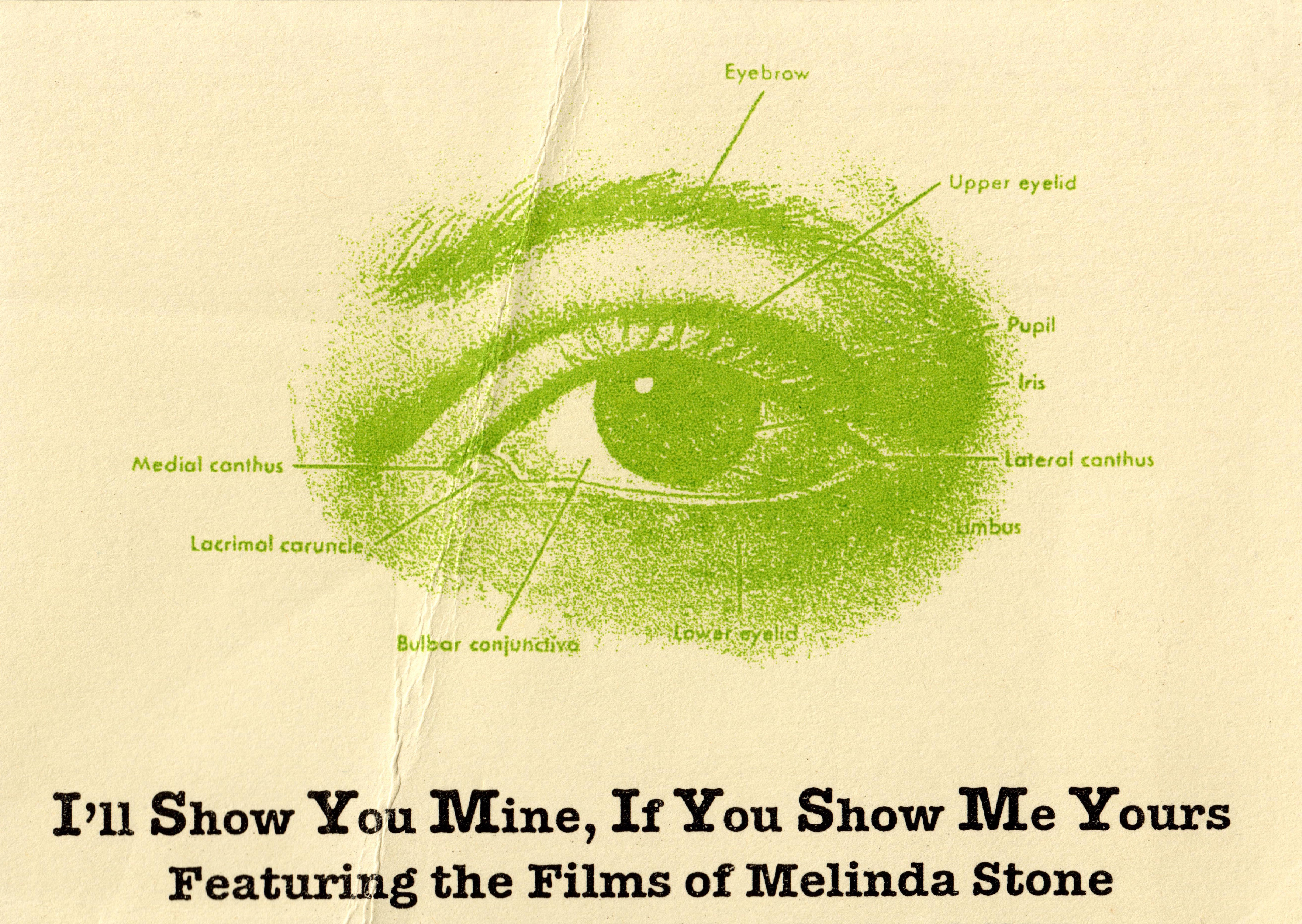 minicine? host back to Shreveport, Melinda Stone, (San Francisco / Super-Super 8 Film Festival) to screen new work and tell stories from the frontier… A somewhat anachronistic film maker, curator and researcher, Melinda Stone dabbles in it all to create an eclectic show that highlights her on-going interest in land use, amateur filmmaking and outdoor film extravaganzas. A kind of present day film impresario, Stone borrows from the past and infuses each of her unique shows with sing-alongs and other participatory fare. Stone is currently on tour with a program entitled "I'll Show You Mine, If You Show Me Yours" and she stands behind the implied promise. Come find out what she means and check out her recent offerings including selections from her most recent site-specific film events - The California Tour and A Trip Down Market 1905/2005, a brand new sing-along, and Audience Analysis film. A grand time is sure to be had by all, as is always true when Stone visits Shreveport!
Show us yours… Do you have a film to screen! minicine? ask any interested filmmakers with a new short (under ten minutes) laying about to bring it down to add to the program for the night… Email us some info and we will include your work… minicine?
MONDAY November 20
minicine? swampland
846 Texas Avenue
8PM / $5 Donation