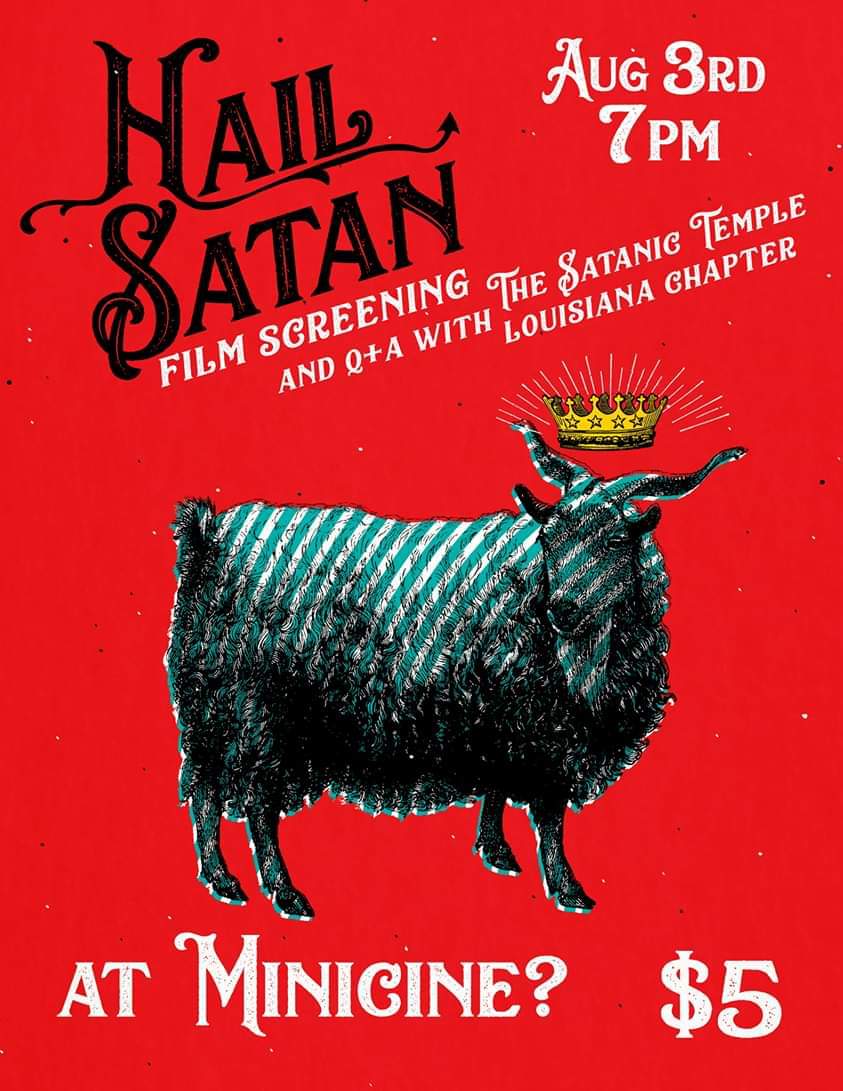 We will be showing Penny Lane's documentary, Hail Satan? promptly at 7pm.

Doors open at 6pm to an art exhibit featuring Elle Graves, Jason Pliler, Sarah Ruth Haines, Morgan Nelms, Robert Trudeau and Bill Daniel. Music will be provided by Austin folk musician, Ralph E. White - a founding member of the late 80's Austin punk band the Bad Livers. White plays the banjo, fiddle, fretless guitar and accordion.

Vegan and BBQ Tacos by Flying Pig BBQ!!!!

Cult Junkie will close out the night following the documentary and a Q&A with members of The Satanic Temple - Louisiana Chapter, traveling all the way from New Orleans for this special event.
.
.
.
"The mission of The Satanic Temple is to encourage benevolence and empathy among all people, reject tyrannical authority, advocate practical common sense and justice, and be directed by the human conscience to undertake noble pursuits guided by the individual will.

Politically aware, civic-minded Satanists and allies in The Satanic Temple have publicly opposed the Westboro Baptist Church, advocated on behalf of children in public school to abolish corporal punishment, applied for equal representation where religious monuments are placed on public property, provided religious exemption and legal protection against laws that unscientifically restrict women's reproductive autonomy, exposed fraudulent harmful pseudo-scientific practitioners and claims in mental health care, and applied to hold clubs along side other religious after school clubs in schools besieged by proselytizing organizations."