Green: A Film by Laura Dunn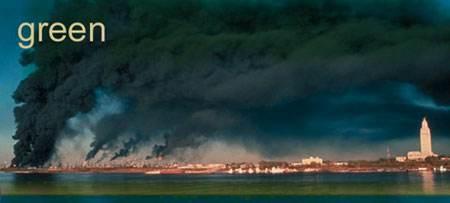 Filmmaker, Laura Dunn, founder and Executive Director of Two Birds Film and the Center for Ecological Media in Austin, TX will be present at Centenary College to screen her controversial documentary GREEN. This co-presentation by minicine? and the Centenary Film Society will be held on campus in Room 304, Jackson Hall at 7PM Monday September 8. Ms. Dunn will be present to introduce and discuss the film.
About GREEN: In the 100 miles between Baton Rouge and New Orleans there are over 150 petrochemical plants which are responsible for producing 25% of the nation's petrochemicals. This area reports the highest concentration of toxic emissions to the air, land and water in the country. The residents of this area, who are mainly African American and poor, suffer from astronomical rates of cancer, asthma and other medical ailments. GREEN documents this environmental injustice: the disproportionate toxic development in areas populated by minorities and low income groups. The film journeys through six communities, showing how one group of people may be bearing the burden for a nation's consumerism.
Centenary Film Society / Monday SEPT. 8 / Rm.304 Jackson Hall / 7PM / FREE