Frescoes of a Glass Armoire : Cinemotion Whispers & Some Shouts…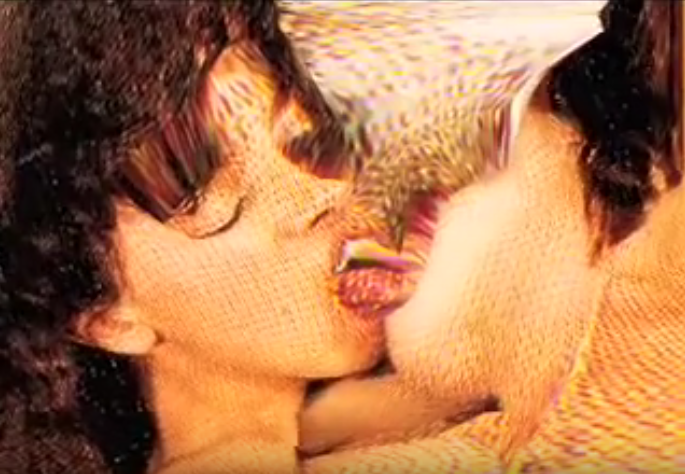 minicine?, Thursday September 10, will fire up an array of 16mm film projectors (and a few digital ones) for a special screening to celebrate the first annual NW LA Gay & Lesbian Film Festival, presented by P.A.C.E. September 11-17, 2009 at the Robinson Film Center. So, minicine?, in what might be our most unconventional screening to date, will present a sampling of film works from the early underground (the time before the genre, from the "shadow time") including, Jean Genet's Un Chant d'Amour (1950), Jack Smith's Flaming Creatures (1963), Andy Warhol's Haircut #1 (1963), and Barbara Hammer's Dyketactics (1974). And, thinking that this will just begin to wet the appetite… these early and seminal works (Jack Smith's Flaming Creatures had a profound influence on the careers of John Waters, Andy Warhol, and Federico Fellini) will be followed with a selection of contemporary shorts, including, Ryan Trecartin's Tommy Chat Just e-Mailed Me (2006), Jeanne Stern's Bellwether (2008), Ivan Lozano's Signal Noise (2008), and Nana Swiczinsky's Lezzieflick (2008). 
Live music during the evening will be performed by Ian Quiet, a Shreveport based musician and performance artist who has been recording and producing music since 2000. Working cross genre, Quiet's musicial creations explore the realms of electronic, dance, electro clash, experimental, industrial and techno… Quiet has released several albums including: "Vulcan's Prayer", "Dancing God", and most recently, "Ian Quiet says… Save the Spotted Mermaid".  More information about Ian Quiet Music is HERE!
Ian Quiet will be accompanied by performance artists Meredith Mighell and Megan Westbrook… Landry Debussey will calibrate a tuning fork with visual overlay. David Nelson, a.k.a. Twister, will wear a stupid hat.
Edible artistry will be provided by World Famous Lagniappe Catering including but not limited to… the likes of Mushroom Strudels, Raggedy Anne Salad, Potato Cheese Charlott, Swedish Meat Ball Kabobs, and Gingerbread Jewels… Cocktails will be available…
THURSDAY Sept. 10
minicine? swampland
846 Texas Avenue
8PM / $5 ……… (To Benefit P.A.C.E.)