The Experimental Films of Bill Morrison (In Person)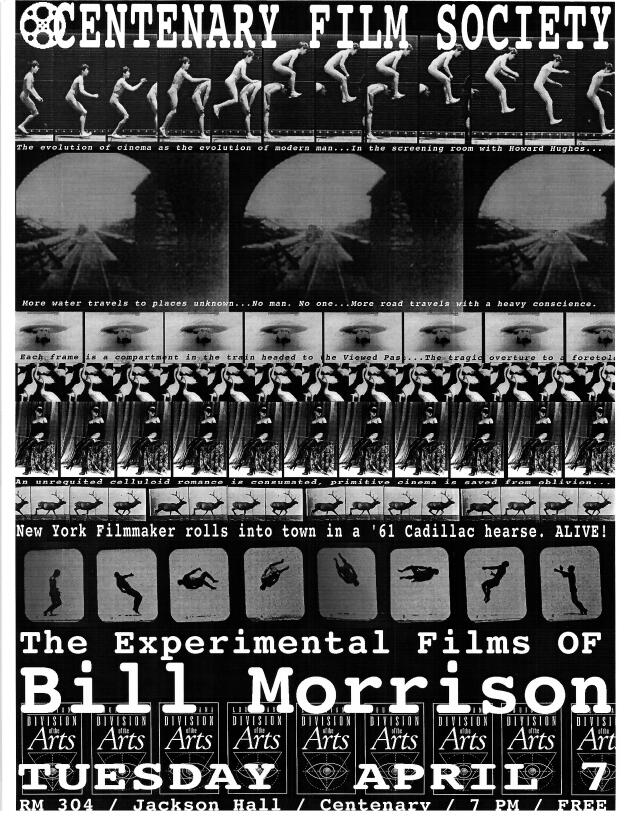 New York filmmaker Bill Morrison rolls into town in a '61 Cadillac hearse to present a multitude of exquisite black and white, optically printed, film shorts.
Bill Morrison, award winning filmmaker, has been describes as a, "meticulous maker who combines original and archival material, often optically printed, re-written and re-scored Into dreamy new cine-poems." - Craig Baldwin
The films of Bill Morrison screen Tuesday, April 7, at 7PM in Room 304, Jackson Hall, on the Centenary Campus.  This screening is free and open to the public.  Mr. Morrison will present seven to eleven of his short sensuous black and white films and will be available for questions following.
This joint screening between the Centenary Film Society and Mini-Cine is supported by a grant from the Louisiana State Arts Council through the Louisiana Division of the Arts and the National Endowment for the Arts.
FREE