Existential Night at Minicine?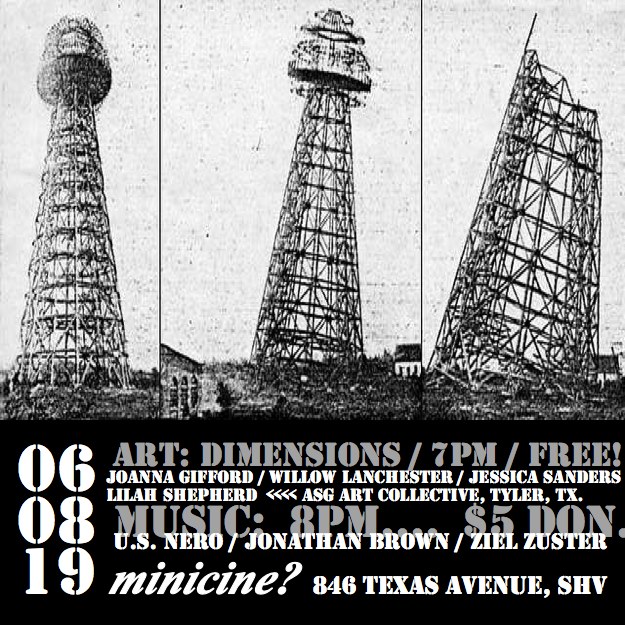 There's no better place to question the root of existence in the Shreveport-Bossier area than in the legendary blessing bestowed upon us dubbed Minicine?

7PM // ALL AGES // FREE // DONATIONS HIGHLY ENCOURAGED

The lineup: (UPDATE: Music Starts at 8PM)!
U.S. Nero - post apocalyptic surf for the inner misanthrope - NOLA
Jonathan Brown Music - hip-hop that leads towards punk rock - NOLA
Ziel Zuster - avant-pop - Shreveport

On the Wallls: DIMENSIONS: New Work by ASG Art Collective. From Tyler, TX, this exhibit features artists: Joanna Gifford, Willow Lanchester, Jessica Sanders and Lilah Shepherd.