Dondero / Odom / Mr. Christopher & Kern / Shadi Darzeidan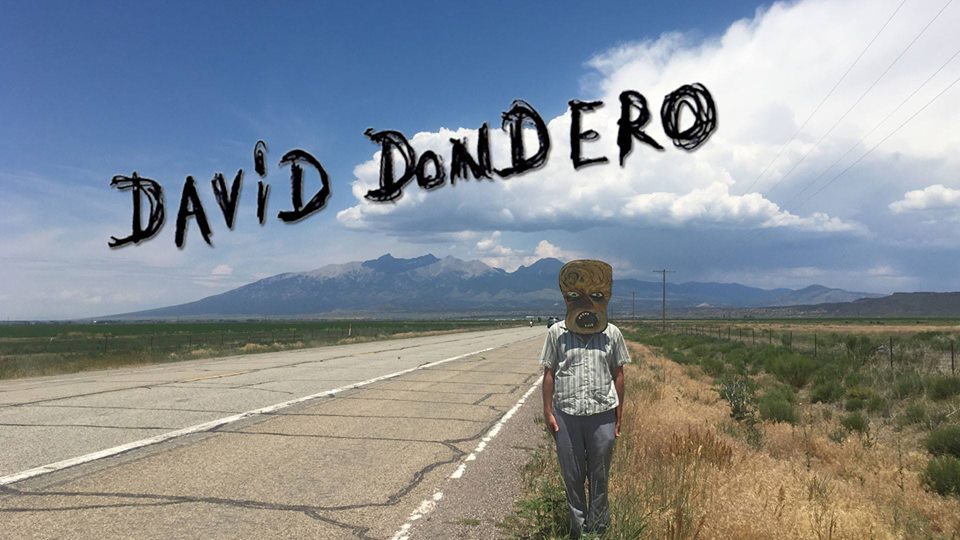 Wednesday, January 24th, minicine? is honored to welcome to the stage singer/songwriters David Dondero, Sandra Odom and Mr. Christopher w/Kern. On the walls, Shadi Darzeidan exhibits a series of pen and marker drawings created during Inktober 2017. Edibles by GoGreenly, Suggested donation $5. Doors open at 6:30, Music at 7pm.

DAVID DONDERO has done all kinds of work in his life. He's been a carpenter, a cook, a trucker, a bartender in Alaska, a drummer in This Bike is a Pipe Bomb, a solar panel installer, a day laborer, a record store clerk, and a gas pumping attendant in New Jersey, but at the end of the day he's a songwriter.

He released his 9th album Inside the Cat's Eye in January 2017 via Koschke Records, a label based in Corvallis, Oregon.

In December 2017 Austin, Texas label Keeled Scales released his second album, 1999's Spider West Myhskin and a City Bus, on vinyl for the first time ever.

In 2006, NPR's "All Songs Considered" named him one of the 10 Best Living Songwriters. David was featured on NPR's Tiny Desk Concerts in 2009.

https://daviddondero1.bandcamp.com/

SANDRA ODOM is a Shreveport based singer songwriter who performs and teaches. She will join us this evening to share some of her original songs with her trusty ukulele. Sandra has performed with local favorites Artscool, Crazy Uncle, Lip Service and Jim Huckabee. At Birdsong Music Studio, she has taught piano, guitar, ukulele, banjo and songwriting.

"Compulsive writer. Insanely catchy. Fun. Interesting perspective. Good presentation." -Cookie Garner & Alana Dyson

"An acquired taste." –Randy Adams (brother)

MR. CHRISTOPHER, with 25 years of musical history in tow, has never stopped creating. Borrowing from folk, rock, pop, hip-hop and electronic music, his performances are ever-evolving but mostly based on mood and his level of preparedness.

"I believe songs write themselves. They pick their style. They pick their key. They choose their words and arrange themselves accordingly. I am just the conduit, the highway, the medium, the tool and mechanism of the art itself. I can only be credited with communicating the relentless flow of ideas that have been there as long as I can remember. "

On the Walls: SHADI DARZEIDAN is a graphic designer and illustrator with a BFA in digital arts from LSU Shreveport. Shadi blossomed into a young, gay adult with insecurities surrounding his own body image, so he uses pens and markers to explore the limits of human physiology and body language in expressing moods and tones. Thus, Shadi finds comfort in visual discomfort and in himself.

In October of 2017, Shadi took part in Inktober, a challenge for artists to create one ink drawing every day for the entire month. This is a collection of the works he created in that month.