Dennis Gonzalez Yells at Eels w/ Rodrigo Amado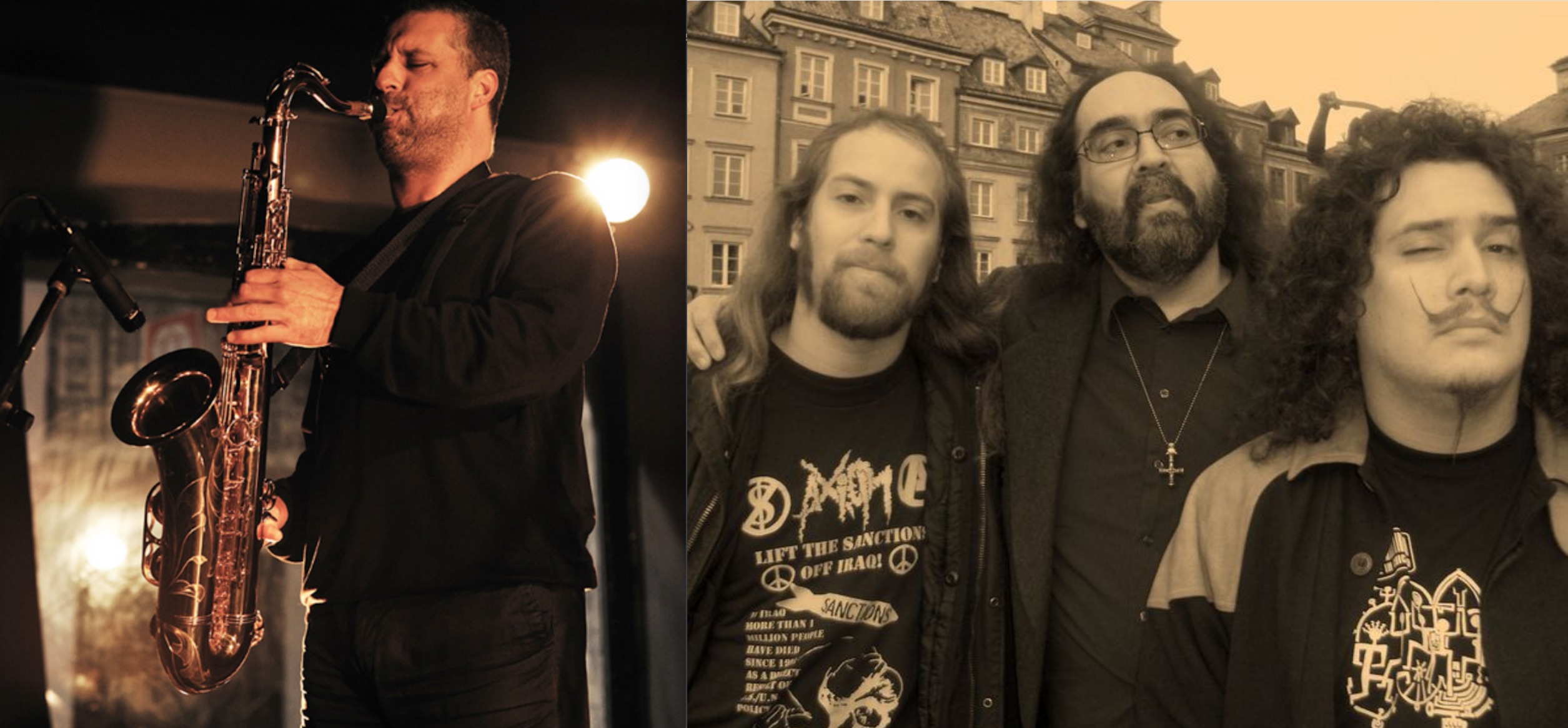 minicine? is honored to welcome jazz quartet, Dennis Gonzalez Yells at Eels featuring Portuguese saxophonist Rodrigo Amado, for a live jazz performance in Shreveport on Wednesday, May 31st. This event will open with Shreveport's own, Twang Darkly, performing selections from their new CD, Nebula.

On the walls, curated by Robert Trudeau, new work by photographers: Molly McCombs, Jason Pliler, Dustin Lush and Talbot Hopkins Trudeau.

Dennis Gonzalez Yells at Eels is a Dallas family trio with Dennis Gonzalez (trumpet, keyboards and samples) and sons, Aaron (bass) and Stefan (drums). Since forming their trio ten years ago they have traveled all over the United States, Canada and Europe performing with many special guest including Oliver Lake, Douglas Ewart, The Micro-East Collective, George Cartwright, Clyde Kerr, Jr., Tim Green, Bill Pohl, James Harvey, Mike Khoury, Travis Laplante, Andrew Lamb, Assif Tsahar, Alvin Fielder, Rodrigo Amado, Sabir Mateen, Mark Taylor, Matt Lavelle, Patrick Holmes, Carl Smith, Ken Filiano, Famoudou Don Moye and David Boykin.

On this tour, the trio reunites with Portuguese saxophonist Rodrigo Amado. Performing since the age of 17, Amado has collaborated with international musicians such as Ken Filiano, Taylor Ho Bynum, John Hébert, Gerald Cleaver, Dennis González, Carlos Zingaro, Kent Kessler and Paal Nilssen-Love. In 2005 he established his own record label, European Echos, and also serves as the director of Lisbon Improvisation Players and the Motion Trio (with Miguel Mira and Gabriel Ferrandini). His album Burning Live was selected by All About Jazz as one of the best new releases of the year in 2012.

As a quartet, Dennis Gonzalez Yells at Eels featuring Rodrigo Amado, has recently toured Poland and the Eastern US, as well as recorded for the French jazz label, Ayler Records.

For anyone living or visiting in Dallas during the 1980's and 90's, Dennis Gonzalez may also be familiar as the host of the music program "Miles Out" on KERA-FM Public Radio. Gonzalez has been a leader in the Dallas arts community since the late 1970's as a jazz musician, poet, visual artist and music educator.

Closing the night at this event will be Ron Hardy King-Justice's, Circle of Life, featuring Stanley Robinson on keyboard. Also on stage will be Thunder Dave, Norman Peterson, Mitch Oak, Don Wilson, Robert Trudeau and maybe a few more. If so inspired to participate please bring a drum or percussive instrument for a group session towards the end of this set.

Edibles by GoGreenly. Doors open at 7:30pm. Suggested Donation $5.