darrin martin : single-channel film / video works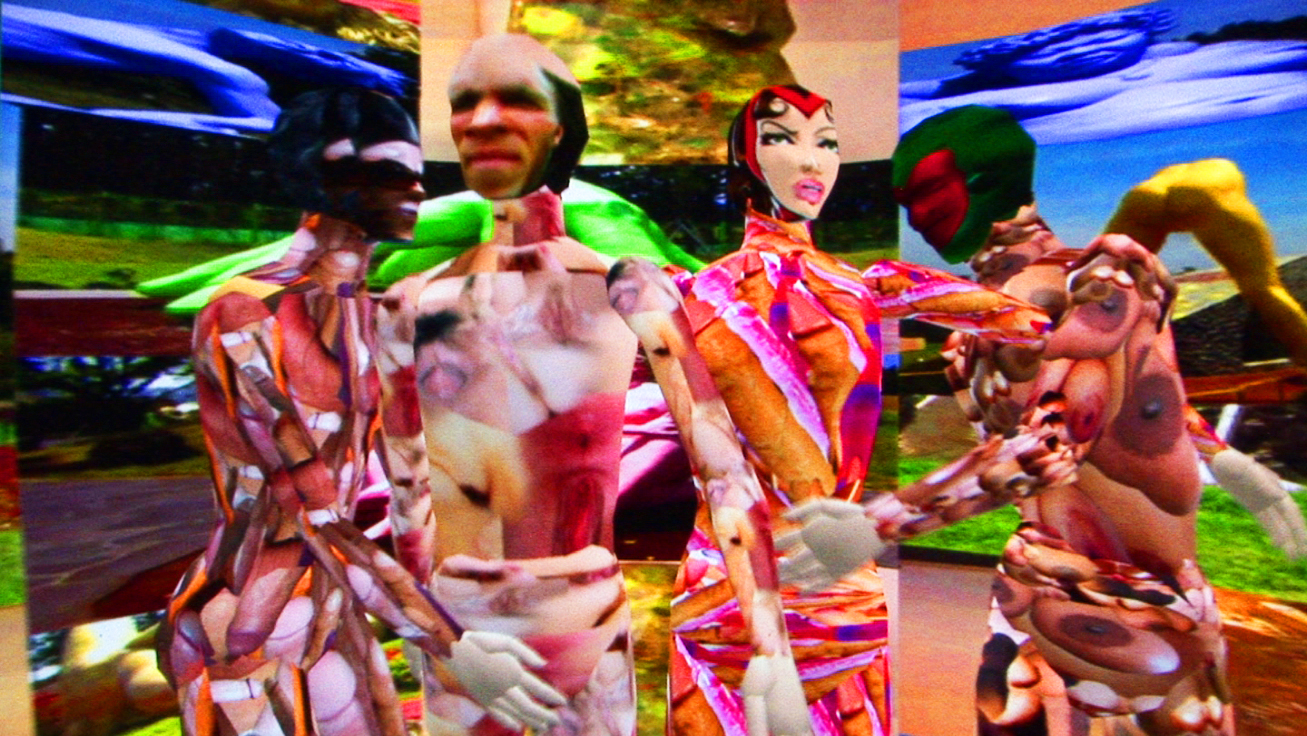 Darrin Martin is a Bay Area artist, educator and curator. His works push the boundaries of their mediums through an incessant exploration of image processing tools and sculptural material investigation. Working with film, video, sculpture and installation, Martin explores how various technologies are used to measure and augment our daily perceptions and construct social and historic realities.
Many of his works have been based on his personal experience with hearing loss combined with fictions based on scientific theory and conjecture upon the nature of sound and other actualities inaccessible to the naked eye. He has also worked with the subjects of technological euphoria as embodied by the advent of aviation and the cultural embrace of the internet. Martin's further interests in queer subjectivity and failed utopias perpetually collapse historical matter into the realm of the personal. One of his most recent videos, Every (Text, Image, Sound, Movie) on my cell phone, consists of a collection of material expunged from the artist's cell phone, which becomes a reflection on the everyday as it is experienced through the lens of this seemingly indispensable technology.
Martin also has an ongoing collaboration with Torsten Zenas Burns, creating artworks about re-imagined educational paradigms that tap into subjects as diverse as psychology, polygamy, and the occult. Their most recent collaboration, What If?, situates a series of role-playing workshops based on obscure comic book characters, Vision and the Scarlet Witch, with international art personalities, Orlan and Stelarc, in a polyamorous relationship. Martin is also currently working on a collaboration with photographer Jamil Hellu titled Subjects Unknown inspired by the ambiguous yet intimate relationships documented between men in the history of early photography.
Darrin Martin will be present to present his single-channel film / video works at minicine? along with an exhibition of artwork curated by Shreveport artist, Conchita Iglesias McElwee entitled, The LOVE-HATE Show…
Music will be presented by The Peekers and Power Pellut!
FRIDAY May 1
minicine?swampland
846 Texas Avenue
8PM / $5