Danny Kamins // Logan Wise // Aidan Fitz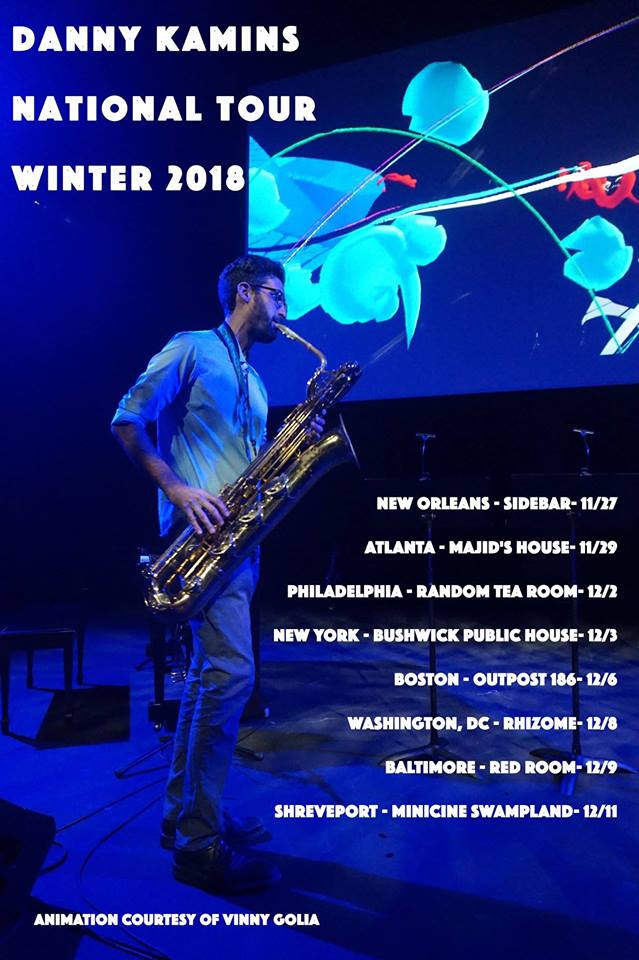 Tuesday Dec. 11, minicine? welcomes Houston saxophonist, Danny Kamins, along with solo performances by Shreveport/Bossier's Logan Wise and Aidan Fitz. Doors open at 7pm, Music begins at 7:30pm. Vegan hor d'oeuvres by GoGreenly. Suggested Donation $5. 

Danny Kamins is an improvising saxophonist based out of Houston, TX. His current musical endeavors include playing in the bands CARL and Etched in the Eye as well as directing two ensembles at Rice University.

Musicians he has performed/recorded with include Damon Smith, Alvin Fielder, Joe Hertenstein, Jon Lundbom, Sandy Ewen, David Dove, and NewMusic groups Le Train Bleu and Loop 38.https://dannykamins.bandcamp.com/

Aidan Fitz is a trumpeter and composer hailing from Bossier City. This will be Aidan's first performance at minicine?https://soundcloud.com/aidan-fitz

Logan Wise is a solo guitarist from Shreveport and is also known for his percussion work in the duo, Artem Temp, with Cristian Canizares.