Balance: an Exhibition of Art, Life and Biochemical Metamorphosis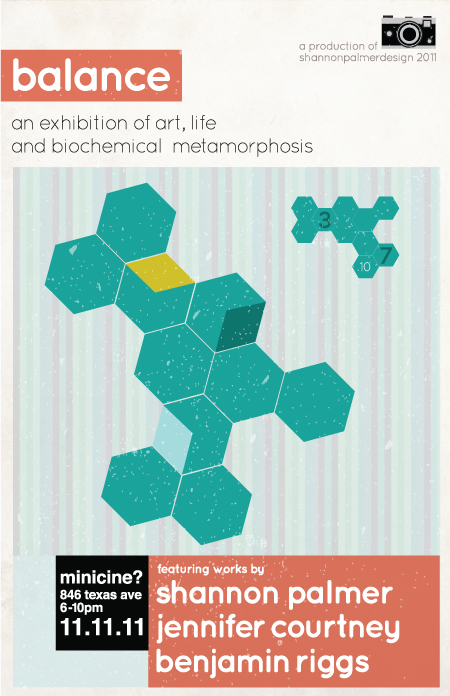 Featuring work by Shannon Palmer, Jennifer Courtney and Benjamin Riggs. Soup, hot tea and coffee will be available, with seating and mellow tunes to enjoy with your friends. Come spend this beautiful fall evening with us!
An update! My awesome and lovely friend Brittney Maddox has volunteered to make music for us at the show. I'm very excited about this development. Thanks Brittney! (she has also volunteered mr. jon mackey, who may or may not know as of this posting).
November 11, 2011
846 Texas Ave.
6pm to 10pm