Baker 4: Presented by Thomas Woodruff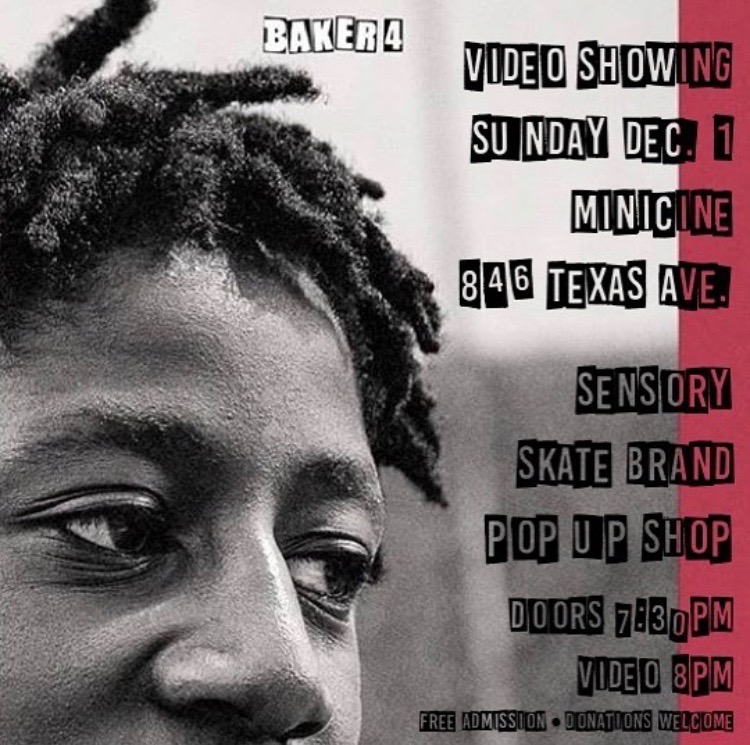 Come hang with your friends and watch one of the most anticipated skate videos of the year on the big screen!  Free Admission, but donations are more than welcome for the venue.  Baker 4, presented by Thomas Woodruff and Sensory Skate Brand, will screen at 8:00pm, doors at 7:30pm! 
Pop up Shop by Sensory Skate Brand!
Photography Exhibit by yungskaterat (Alec)!
It's Baker 4!!!! What more is there to say? Get comfy, grab a bev, and immerse yourself in this glorious full-length. 
Baker Skateboards - Andrew Reynolds - Bryan Herman - Dustin Dollin - Elissa Streamer - Jacopo Carozzi - Justin Figueroa - Kader Sylla - Kevin Long - Riley Hawk - Rowan Zorilla - Sammy Baca -Theotis Beasley - Tristan Funkhouser - Tyson Peterson - Zach Allen - Neckface - Beagle