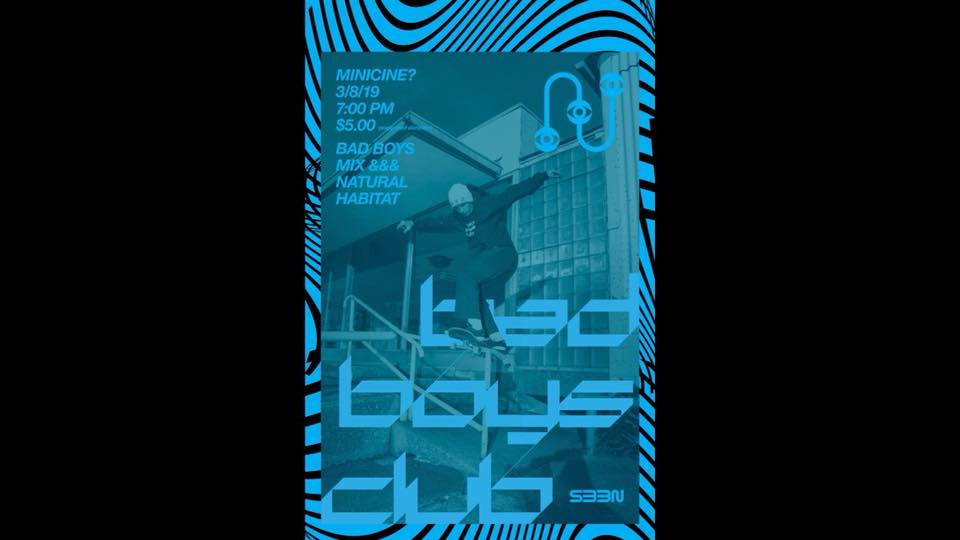 Its finally here everyone, the final installment of "Bad Boys Club" is upon us. I hope everyone can make it out for this special night, we would greatly appreciate it. We will also be selling some merchandise at the show so bring your moneys!!!! P.S. don't tell mom about the show ( she will get pretty mad)....
Films by Logan Hicks & Zac Miller, Will Robinson.
Music by 318 Gwapboyz!