Artem Temp & In Good Condition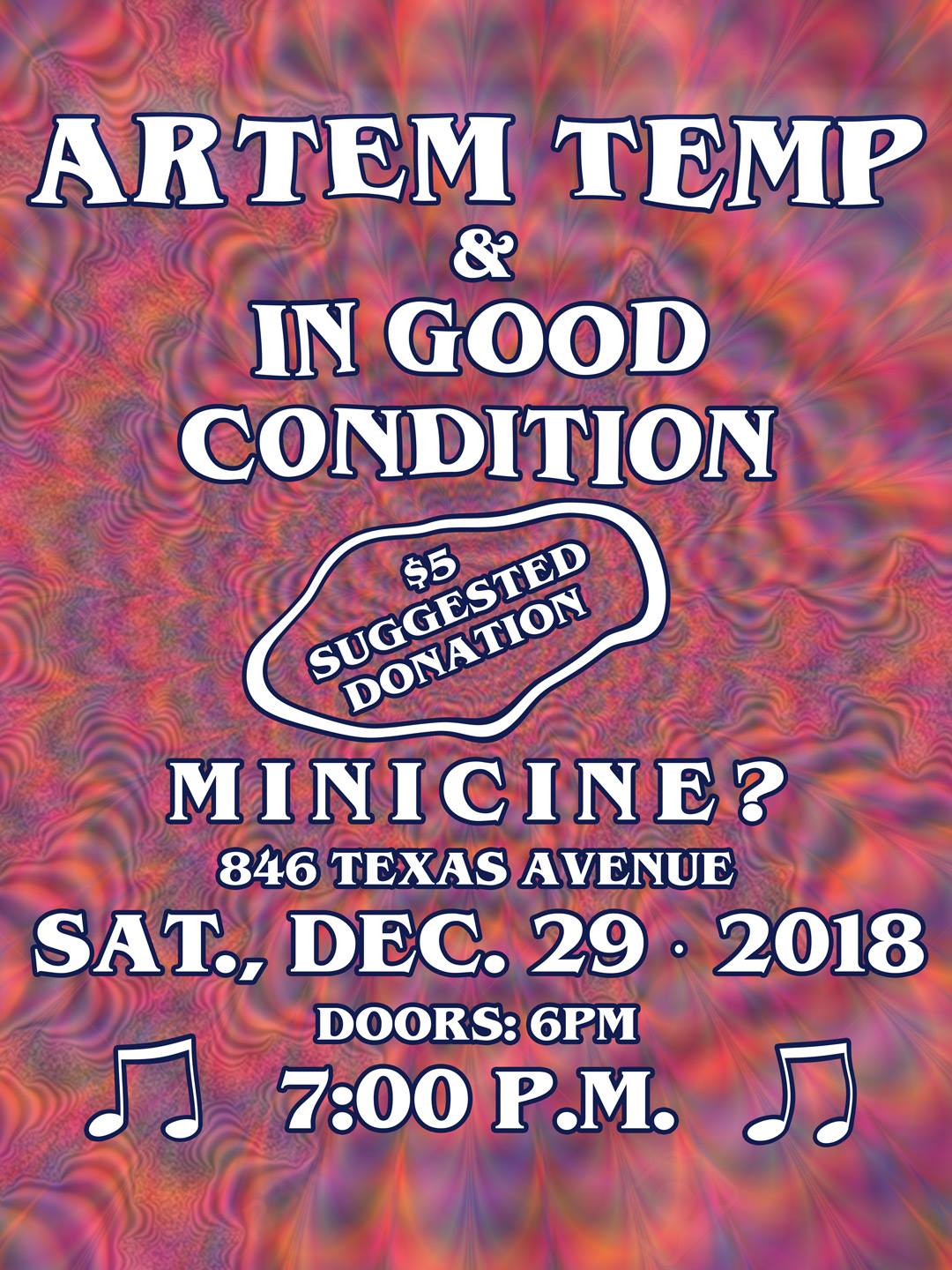 All ages. $5 suggested donations. Doors open at 6 p.m. on the dot. Show starts at 7 p.m.

Come and join us for a night of cool tunes. Get comfortable with an intimate night provided by Logan Wise as he opens the show with an acoustic set, warming your ears up for the rock & roll that ensues. After the serenading is over, In Good Condition will take the stage for set that will rock your socks, but don't forget Artem Temp. We have been on hiatus for the past four months, but don't let that fool you. We are ready to bring the show home and also rock you into the new year (hopefully).

Artem Temp's tunes:
http://artemtemp.com/track/tip-toe

In Good Condition's tunes:
https://ingoodcondition.bandcamp.com/track/zaz

On the Walls: Paintings and Drawings by Charnel Smith, Abe Fashho, Johnathan Courter and Sarah Ruth Haines.