6 Easy Pieces w/ Jon Jost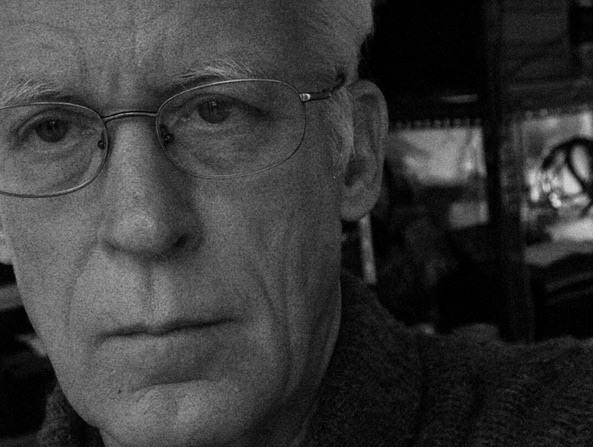 minicine and the Centenary Film Society host internationally reknown filmmaker Jon Jost (All the Vermeers in New York) to personally present and discuss his film 6 Easy Pieces.
Born in Chicago in 1943, of a military family, Jon Jost grew up in Georgia, Kansas, Japan, Italy, Germany and Virginia. Expelled from college in 1963, he began making 16mm films. He is self-taught. He has made some 20 shorts and 13 feature-length films, all of which he has conceived, written, photographed, directed and edited.
In 1965 Jost was imprisoned by US Federal authorities for 2 years and 3 months for refusal to cooperate with the Selective Service System. On release, he quickly became engaged in political activities, helping start the Chicago branch of what became Newsreel, the New Left film production and distribution group, as well as working for the draft resistance and the Chicago Mobilization.
Jost made his first feature-length film in 1974, and has since devoted himself to the making of a wide-ranging series of films, largely focused on specifically American topics, in form ranging from essays (Speaking Directly, Stagefright, and Uncommon Senses), to essay-fictions (Angel City) to avant-garde and new narrative forms. His work has shown widely in museums, film archives and festivals since 1975.
In 1991, The Museum of Modern Art in New York assembled and presented Jon Jost: American Independent, a complete retrospective of Jost's work encompassing eleven features and five programs of shorts. The show subsequently traveled to the AFI Theater at the Kennedy Center for the Performing Arts in Washington DC, the Harvard Film Archive in Cambridge, the UCLA Film and Television Archive in Los Angeles, the AMC Kabuki Theater by the Film Arts Foundation in Association with the San Francisco Film Society, the Chicago Filmmakers, Nurnberg, Germany, and the Viennale in Austria.
Jon Jost is the first recipient of the John Cassavetes Award for lifetime achievement granted by the Independent Features Project. -info courtesy of World Artist
7PM, Mickle Hall, Centenary College Campus…FREE